Hi,
On your desk is a little basket of mini albums. Do you modge podge them or seal them in any way to protect from dust or are they left as is?
Thanks,
Jacquie
Hey Jacquie,
Thanks for the question... Some of them have modge podge on the covers but most of them do not. I haven't had any trouble with dust while they are in the display. I'm more worried about when the kids grab one to look at it. I'm happy the girls want to look at them but some of the albums are fragile so I just make sure to supervise. ;)
-What do you do with the pictures
you do not use for your scrapbook?
Paste them into an album? Or keep them in a photo box?
And what do you do with your Polaroid? Use this for your scrapbook?
lots of greetings from Belgium,

Sophie
I have lots of places where my photos are stored. Most of them are on my computer or, yes, in a photo box. But when I do print them out I slip them in an American Crafts
photo protectors
and mix them in with scrapbook pages.
-Hello Elizabeth! What does your scrapbooking room look like? How do you organize? I have always wanted a pictorial
tour
of your scrap booking room!!!
Thanks! -Valerie
Good idea! Yes, this is at the top of my blog-post list.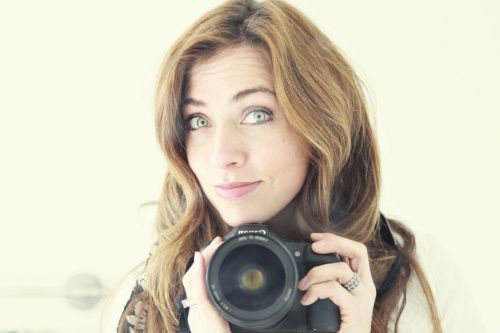 Dear Lizzy,
I just have to gush for a minute. I got your

book

and love it! Pages are ear-marked. It has sparked my imagination and I have been challenged to create in a whole new way. Thanks so much!
So here's my question.....I am outgrowing my digital Canon PowerShot and was wondering what kind of camera
you would recommend? Many of my girlfriends have upgraded to camera
s like Nikon, but I am overwhelmed with what I need. Can you help?
I'm glad to hear you are enjoying my book!
This is a *popular question* I use

Canon 50D

and my favorite lenses include

35mm 2.0

for portraits and

24-70 2.8

for everyday photos because it has a zoom. It's a little heavy but I love it.
I would recommend the Canon Rebel for a step up from the Power Shot. It's what I used when I started learning SLR and manual. I think you'll enjoy it!