I laughed when I downloaded this photo from my camera that Collin snapped while Avery and I were taking an afternoon nap.
I've been doing lots & lots of this lately so I am considering it to be my new hobby. But it seems we are waking up from hibernation thanks to the much needed sunshine.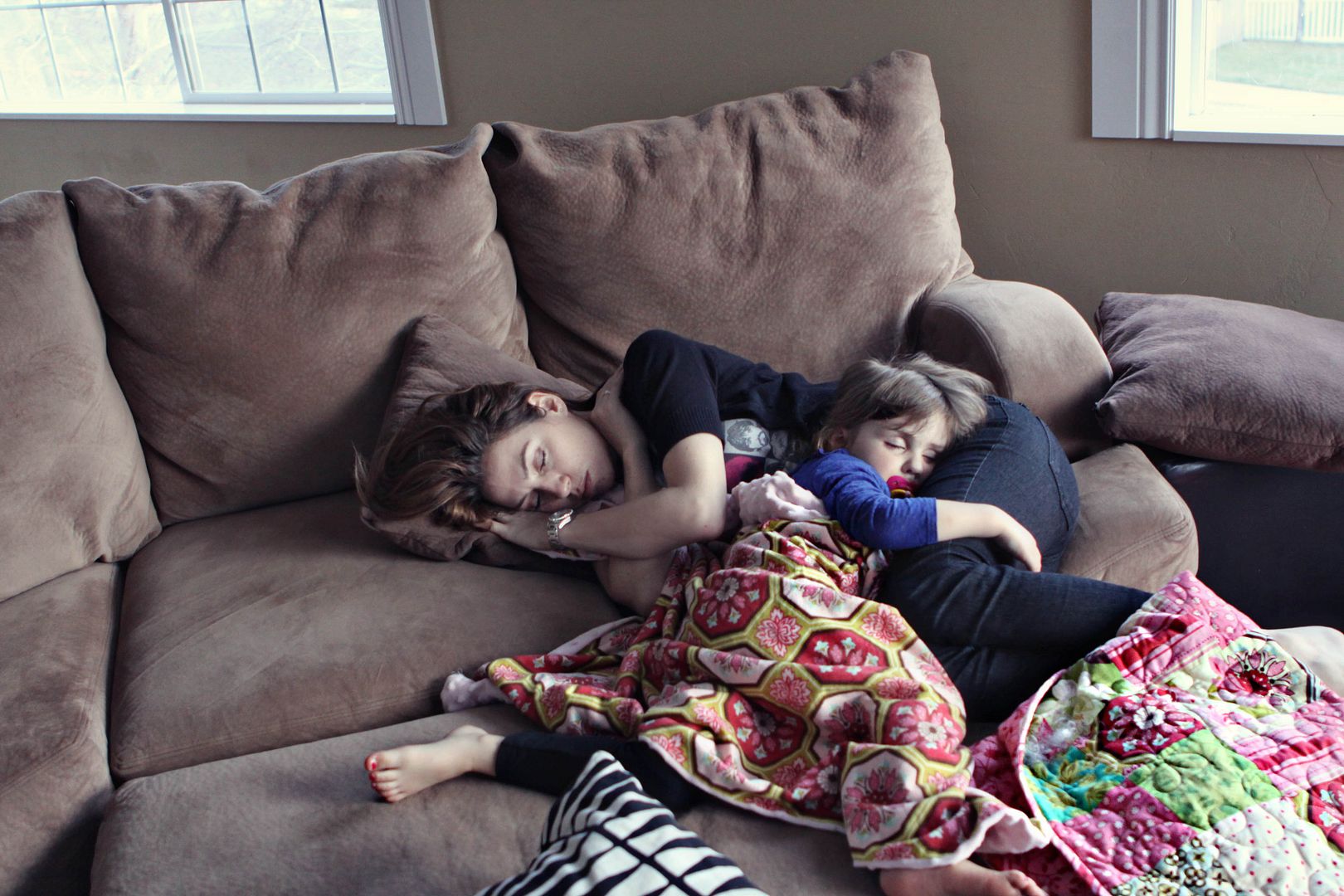 One of my blog readers commented a while ago...
Hey by the way did you ever finish the
quilt
with the Ginger Blossom fabric? I think that's what it was called. Thanks! jane CA
Yeah, I did and you can see it in this photo. I actually made both of those blankets with the Ginger Blossom fabric line by

Sandi Henderson

. love it. I've been itching to make another quilt.
Have a restful and fun weekend!