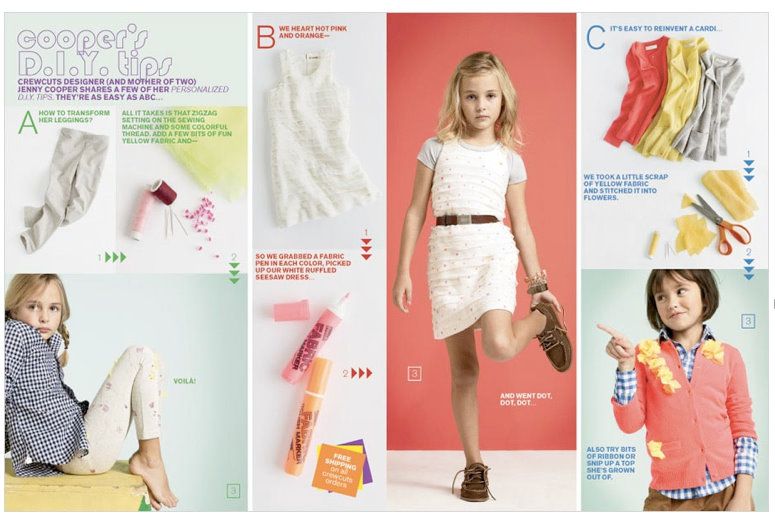 My sister brought over the
Crewcuts
catalog and I love it. Besides wishing some of the clothes came in my size I gushed over their DIY projects.
-Adding zig zag stitching, beads and weaved in tulle to leggings.
-Using fabric markers to draw polka dots on a dress.
-Dressing up a cardi with fabric scraps.
I'm finishing up a couple DIY embellished shirts I've been working on to share soon. Hope you had a great weekend!
PS your comments for my
last post
are making me laugh... coming up with a good reason for me being lazy. ;)