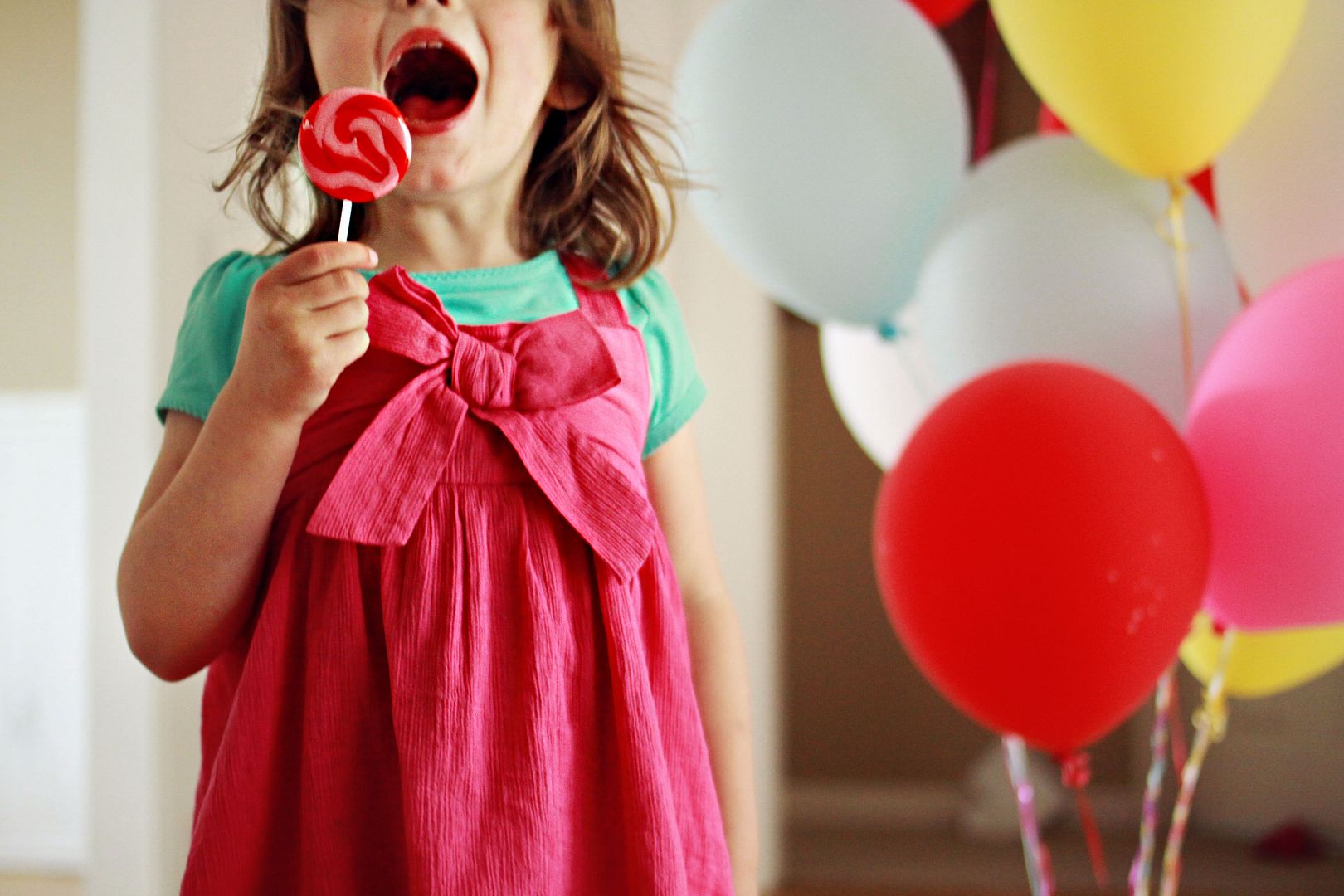 Today we celebrated this little dolly's birthday.
Birthday's are such a joyous day yet I was kinda emotional about it. This usually occurred when we'd be sitting & chatting about our "favorite parts about Disneyland" and I'd try to change the subject and talk about how thrilled we were when she was born.
Thinking about that makes me teary. About how she changed our world--sending us on a whirlwind of parenting adventures and most importantly opening our eyes to a whole new love.
The birthday scene... where games were played, Collin made balloon hats for the kids & cupcakes consumed. Good times.