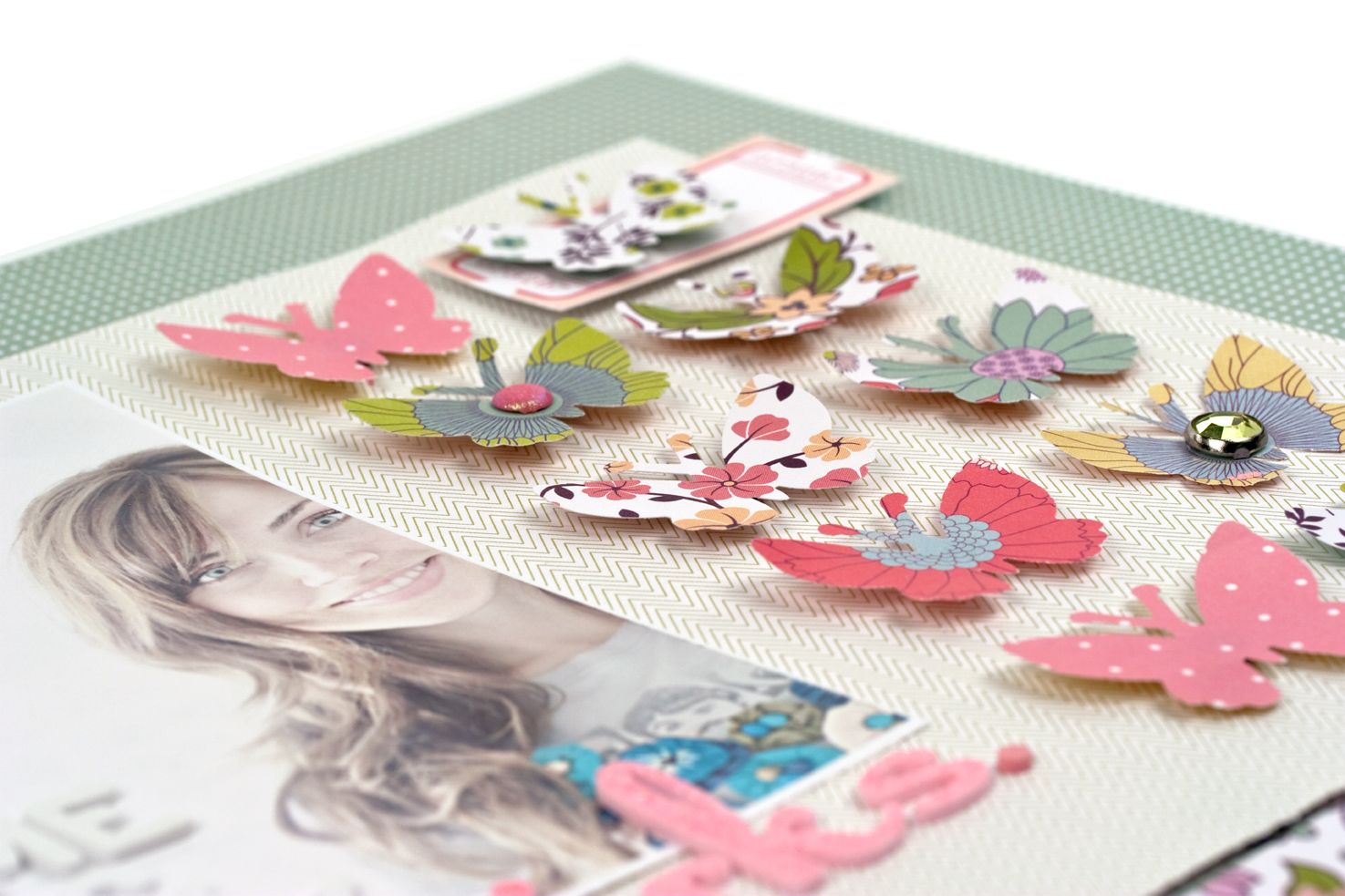 Blogging again from 10,000 feet in the air on my way to Craft & Hobby show in Chicago. I've never been to Chicago and don't know how much of it I will get to see, but I'm excited.
Me and My Quirks
is a layout using some of the new
Dear Lizzy
goodies debuting at the show.
The center square of paper has this cool, green design on it and is called "Charming Collin." ha! He is charming and the reason I made this flight since I had to make a quick detour to the DMV on my way here... but that's another story. I figured out that Collin has super hero powers for all that he does for me & as a daddy.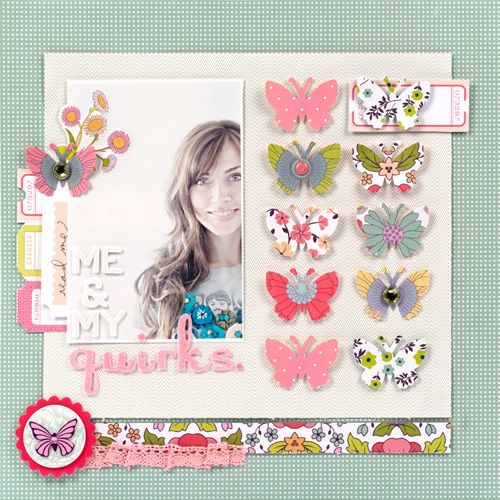 So back to my quirks. Here's the hidden journaling for the page:
I'm too lazy to dry my hair so it's usually messy curly.
Since I was a little girl I insist on lifting my feet up while driving over rail road tracks. Once I missed one and made Collin reverse over them while raising my feet.
I despise TV but wouldn't miss 30 Rock.
I chew on the ends of pens.
I have issues with folding and putting away laundry. I need to take this domestic duty more seriously... Collin picks up the slack on this one.
I do love being organized but right now my studio is a disaster.
I change my outfit at least 3 times a day. Collin refers to this as Cher's wardrobe changes.
I like to eat healthy but like peach o's and cinnamon rolls more.
I don't like when people can hear me sing at church etc but while driving with the radio turned way up-all inhibitions go out the window.
Every time I fly I ask for Ginger Ale. Wondering why it's the only time I ever drink it because it's quite refreshing. (Sipping it right now.)
Share something quirky about you... because I think I've revealed too much. ;)