Do you know what I need to do more of? Quiet time. I know this thought is ridiculous and quite non-existent with two little ones, but still much needed. So, today when the time arose where I could sneak a few minutes for personal revelation... I jumped on it.
Then I realized that I need to do that more often. Felt so good. To top it off I treated myself to a Dove chocolate... or three.
I take these chocolates very seriously... this isn't a chance quote. This comes from the Dove Gods. ;) And let's face it, as much as the Wonder Pets
eat celery
,
this is really how I celebrate.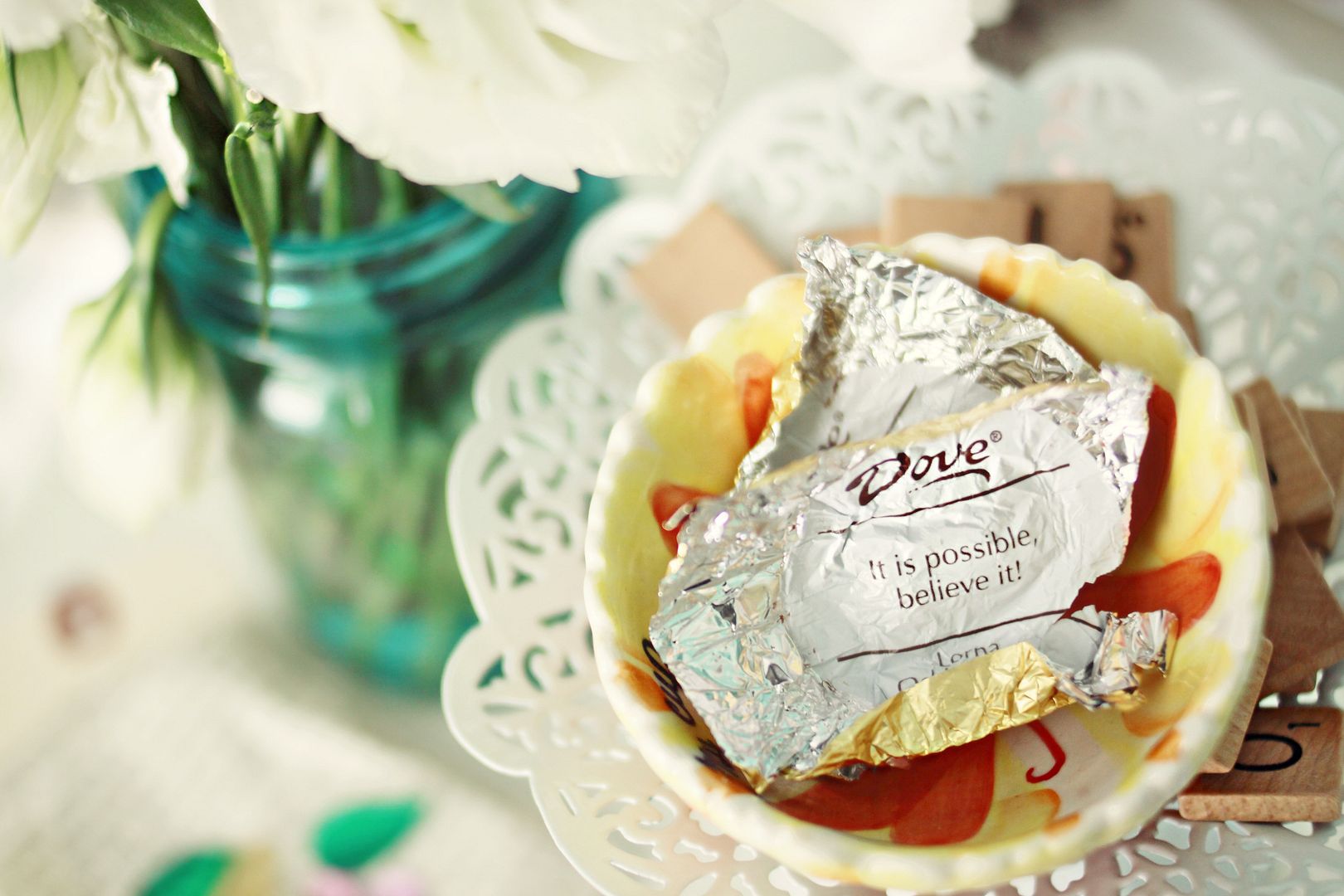 As I move forward with changes and adventures in life this week I will keep this in mind. It is possible, believe it!
PS Yes, Collin is hilarious! Needs to
hijack
more often.
PPS I'm launching registration for another
online class
on Monday that I'm excited about. Look for more information this week.