Started off Labor Day right with some pink milk and a plan.
Unfortunately, I don't see much resting from our labors in that plan today.
There's definitely too much to do. Including putting on a Buzz Light year jet-pack and saving the world.
I know this glazed over look all too well. She's putting together a plan... What will she do next?
If she doesn't save the world at least just a sister in distress.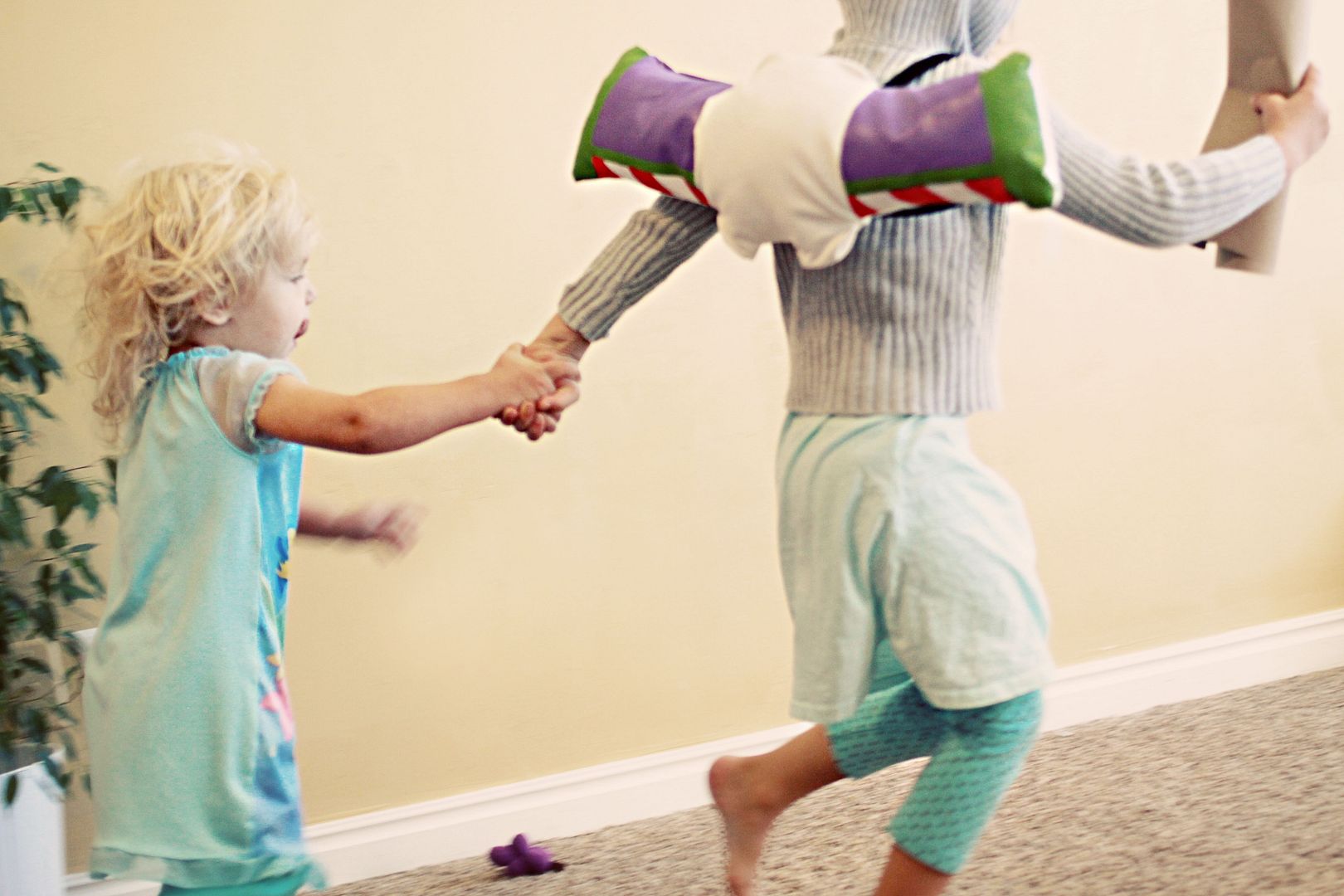 (my sister sewed and painted 20 of those Buzz jet-packs for my nephew's birthday party. She's pretty awesome!)
Oh, and the plan also includes filling up all my Spark class kit boxes. Towers of pink cake boxes have taken over and surprisingly the kids haven't even bothered to destroy them. Probably because they know that evil zurg mommy would appear if they are even touched.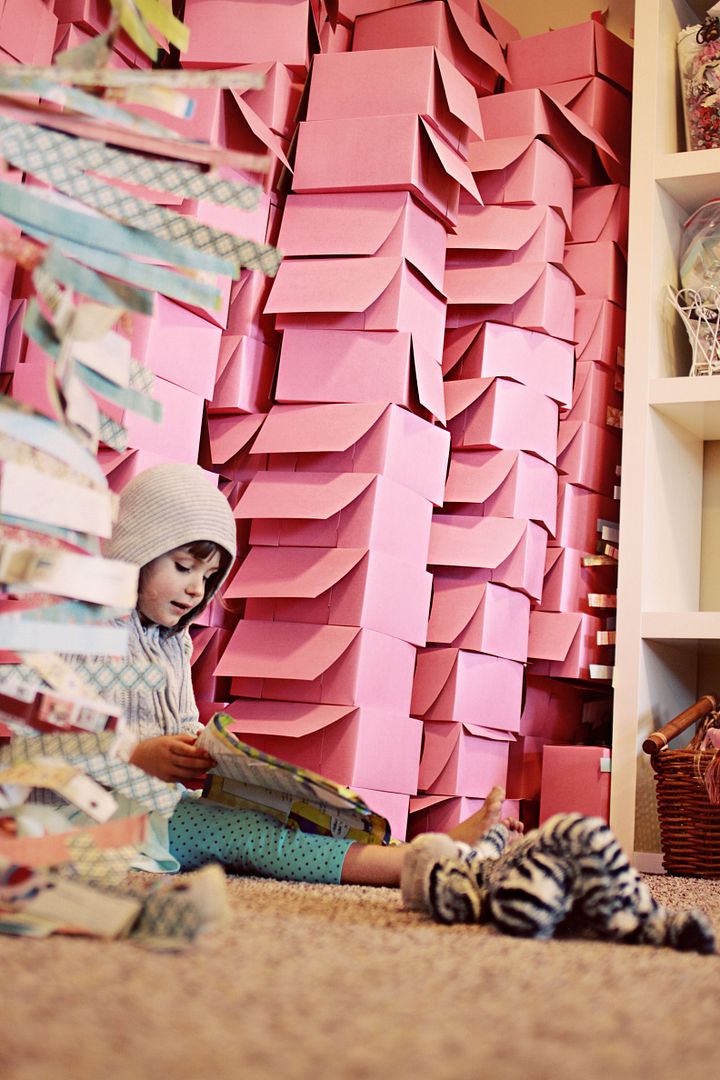 happy labor day!