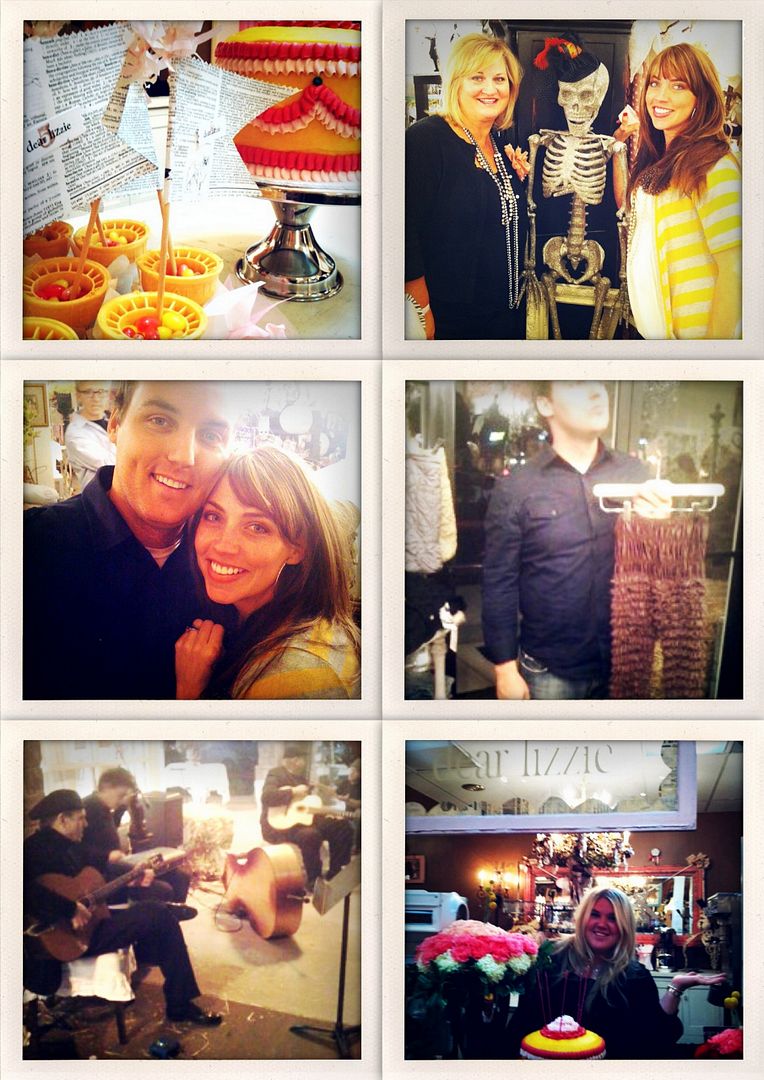 Digging deep for whatever self-control I can find to avoid eating my leftover piece of cake from last night... because first this baby needs a nutritional breakfast. But that doesn't mean it won't make a delectable afternoon snacky.
Last night we went to Dear Lizzie,
the cutest boutique & bistro I've ever stepped these swollen ankles into,
for their 5 year Birthday Gala. Collin came with me, with the understanding that there would be sweets & boy there was!
Not to mention a live band & of course shopping shopping shopping! I talked him out of those lace pants-thank goodness! ;)
Needless to say, Laura
and her wonderful side kicks dazzled us like they always do!
Thanks Margie for the photos...! I'm definitely going to cover a skeleton with glitter this weekend. Hello Modge Podge!