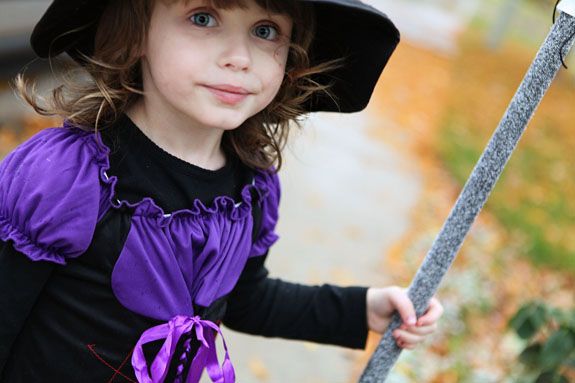 It took Avery about an hour this morning until she asked where her candy was. Candy, what candy? (As I was hiding the kit kat in my hand.) Poor thing did all the hard work last night and here I was reaping the benefits. But this girl doesn't hold her sugar well, so I traded the goods for a chance to watch her favorite movie.
Avery changed her mind a few times of what she wanted to be for Halloween. First, it was Ariel then Strawberry Shortcake, until finally she settled on a witch. My favorite was when I handed her a glittery broom and she replied so excited--"Oh, goody! So I can clean like a witch!"
Quincey fit the part of Minnie Mouse perfectly, posing and prancing around.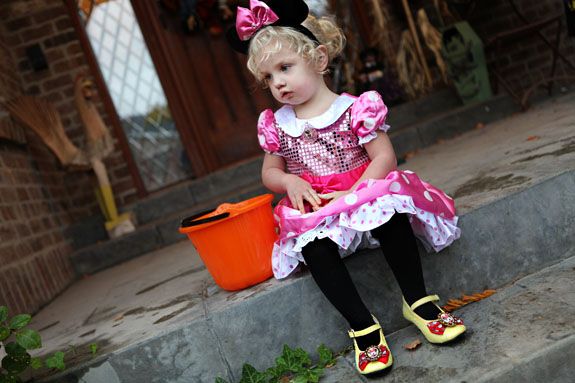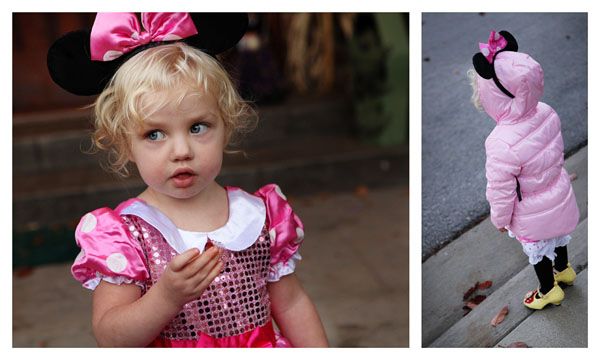 Meet Cliff & Gladys: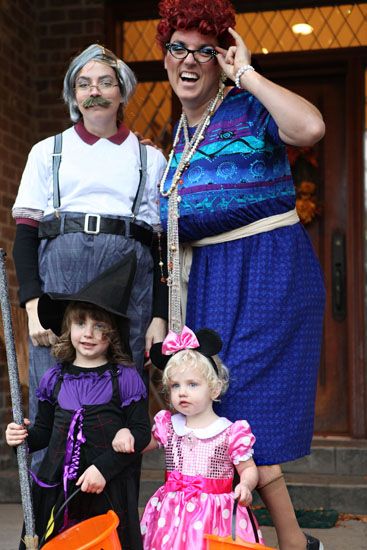 I woke up in an ornery mood on Halloween so my outfit was quite fitting. And if I didn't already feel not very cute at the moment... why not make it worse and be an old fart named Cliff with a comb-over and mustache? Good thing I have my saucy wife named Gladys to lift my spirits! Collin played the part the whole night. We were laughing so hard... and I continue to laugh every time I see these pictures.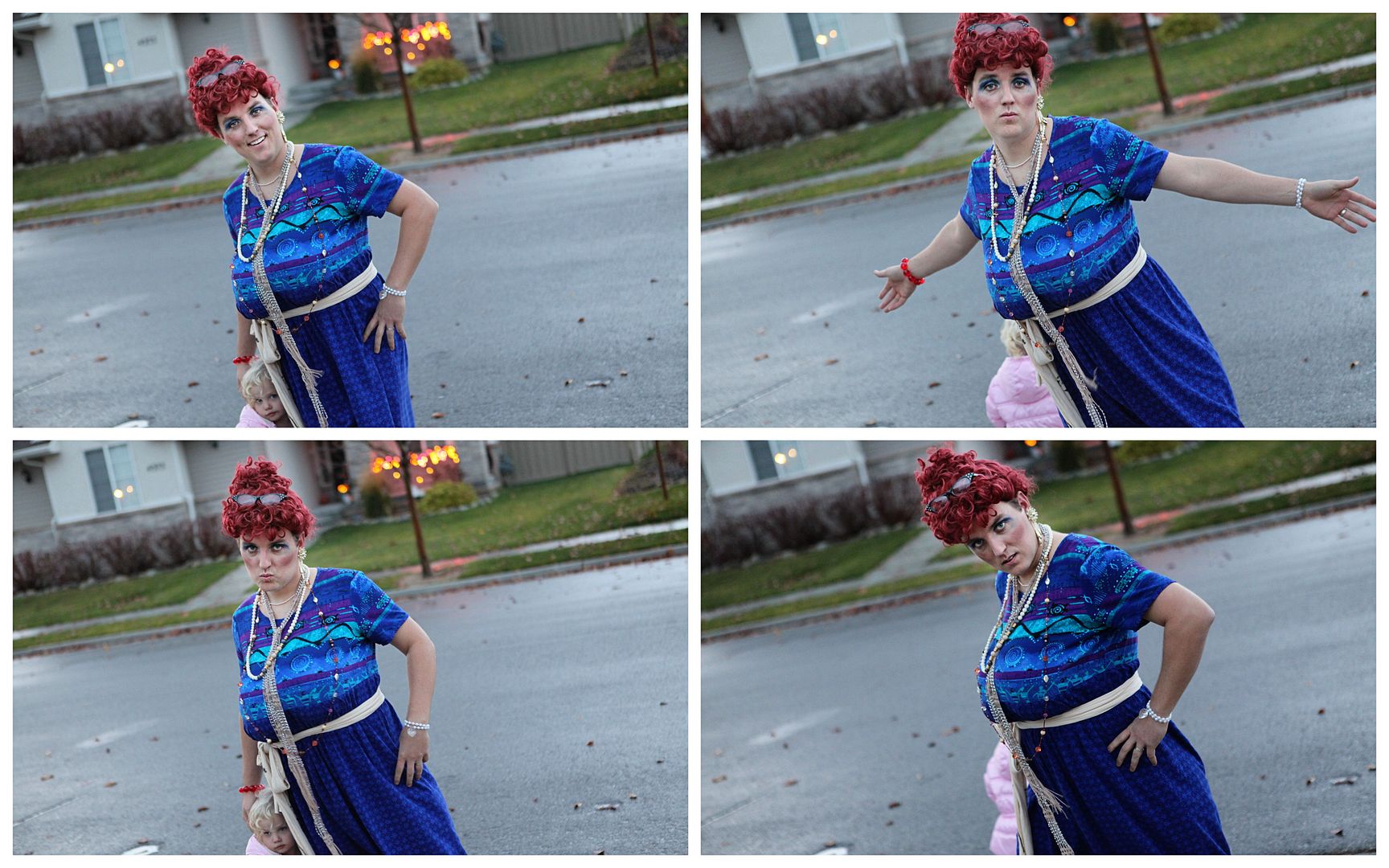 It's just not right.
Oh my.