I wasn't kidding about the snow we woke up to on Tuesday. The only 2 people left smiling in our home were Q&A. Oh, make that three including the pumpkin with his blingin' tooth.
Thank goodness it melted in a few hours.
Your costume suggestions were great. I
think
we figured out what we are going to be... just need to pick up a couple pieces for it.
Some of you might remember the costume cookies I posted about last year for Halloween. I am preparing some roll-out sugar cookie dough again so we can make these with our cousins tomorrow. I used a knife and hand-cut designs & then pushed in some sucker sticks before baking them.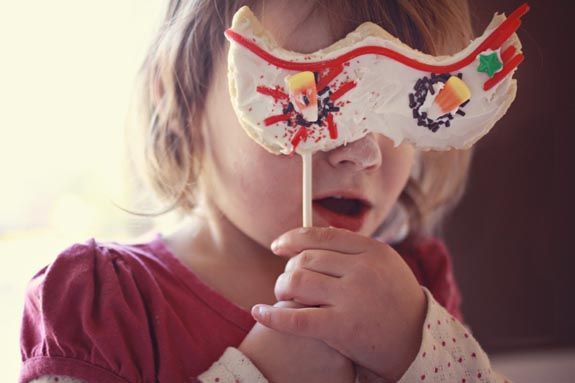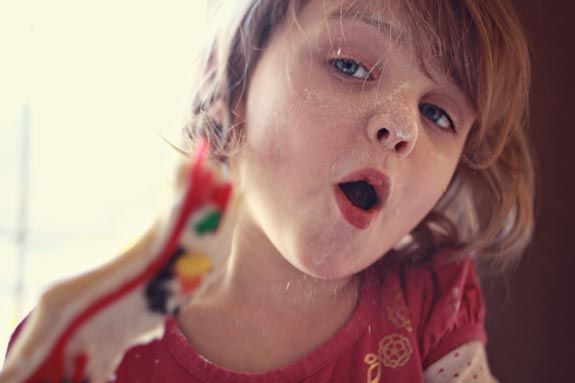 As if sugar cookies couldn't get any better in my eyes, Cookie magazine tempts me into making costume cookies for Halloween! I love this idea because, hey, I love any excuse to eat frosting
and I like being a dork. Which is how you feel when you make your husband hold up a mustache cookie while you hold up a scary tooth cookie.
After doing a little research I need to order these cookie cutters for next year: