Just a quick page to share on this snowy, autumn day. That doesn't sound right? Yep, we woke up to a few good inches of that fluffy white stuff.
I made this page a bit ago and added some of my Dear Lizzy
lace paper
& a
ticket
sticker from my Enchanted collection. I am so thrilled to finally have some of the
lace paper
to design with!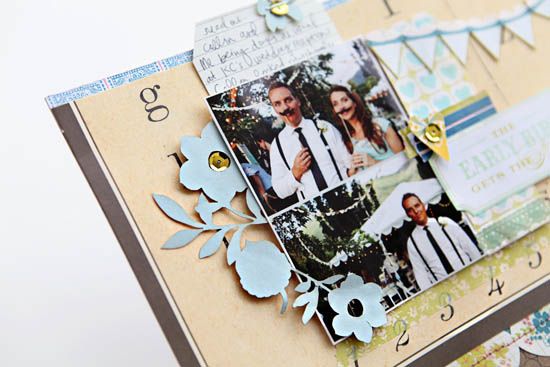 I had to laugh when Collin asked where the journaling was on my page... which is hidden behind the photos. I guess that means he really does enjoy reading the gushy stuff I write about him!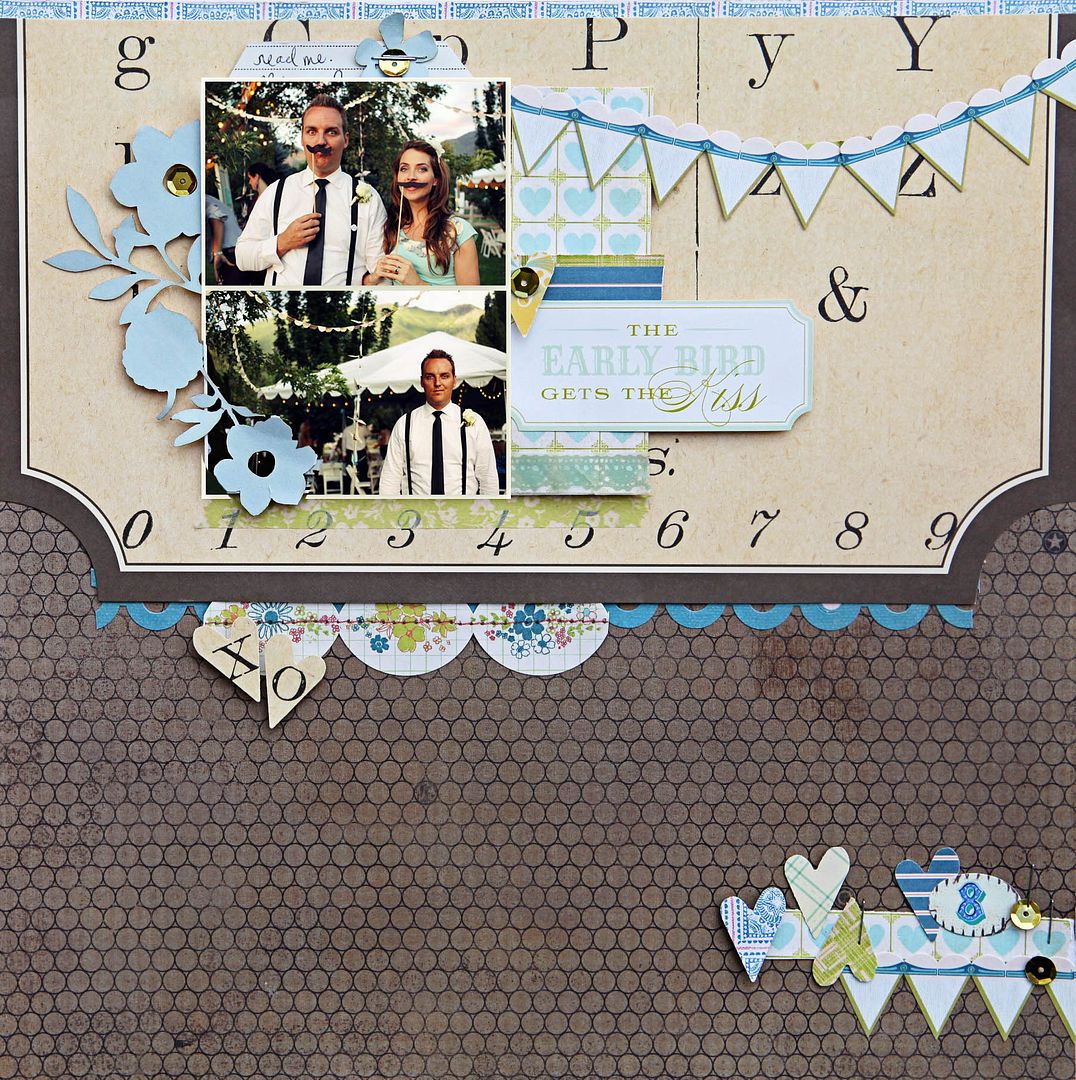 Basic Grey: Kraft paper with
circles
Misc: Staples, Sequins