Getting in the spirit of Halloween around our home. Which means I need to finish my spooky tree using my
Girls' Paperie
... I told you I adore these
crepe flowers
!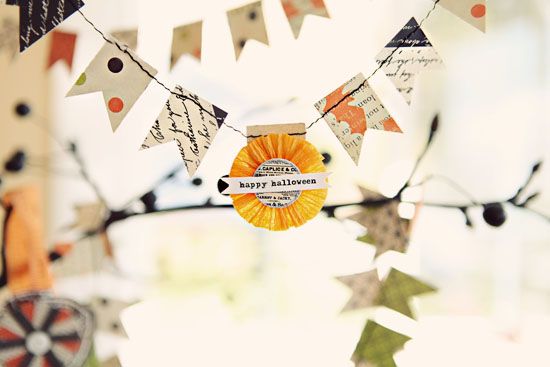 We have 2 of our 4.5 costumes ready. Collin & I are trying to figure out what we can dress up as this year. Collin suggested we paint a pumpkin on my tummy... now that's pretty much the scariest costume I've ever heard of. ;) So, really, any ideas for a preggo momma? I was going to take a year off but what's the fun in that?
I'm not the only one carrying around a pumpkin... this girl carries hers around all day since Saturday when she found the perfect one. She pretty much loves it. Perhaps because it's just her size.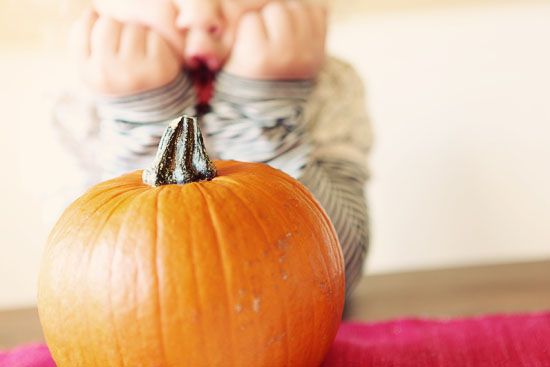 Despite the fact that the kids have been sick all weekend they've still been surprisingly chipper. Which is sooooooooo nice. Much better than sick + grumpy.
We've kept it low key around here and just hung out cozied up indoors. A little football, a little baking, a little crafting & a lot of
snuggle time
laziness.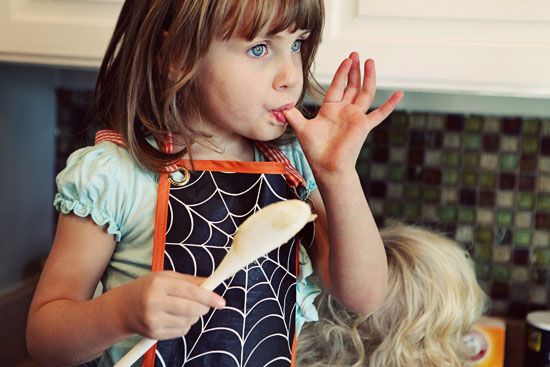 Hope you had a nice weekend & are enjoying getting ready for Halloweeeeeen.