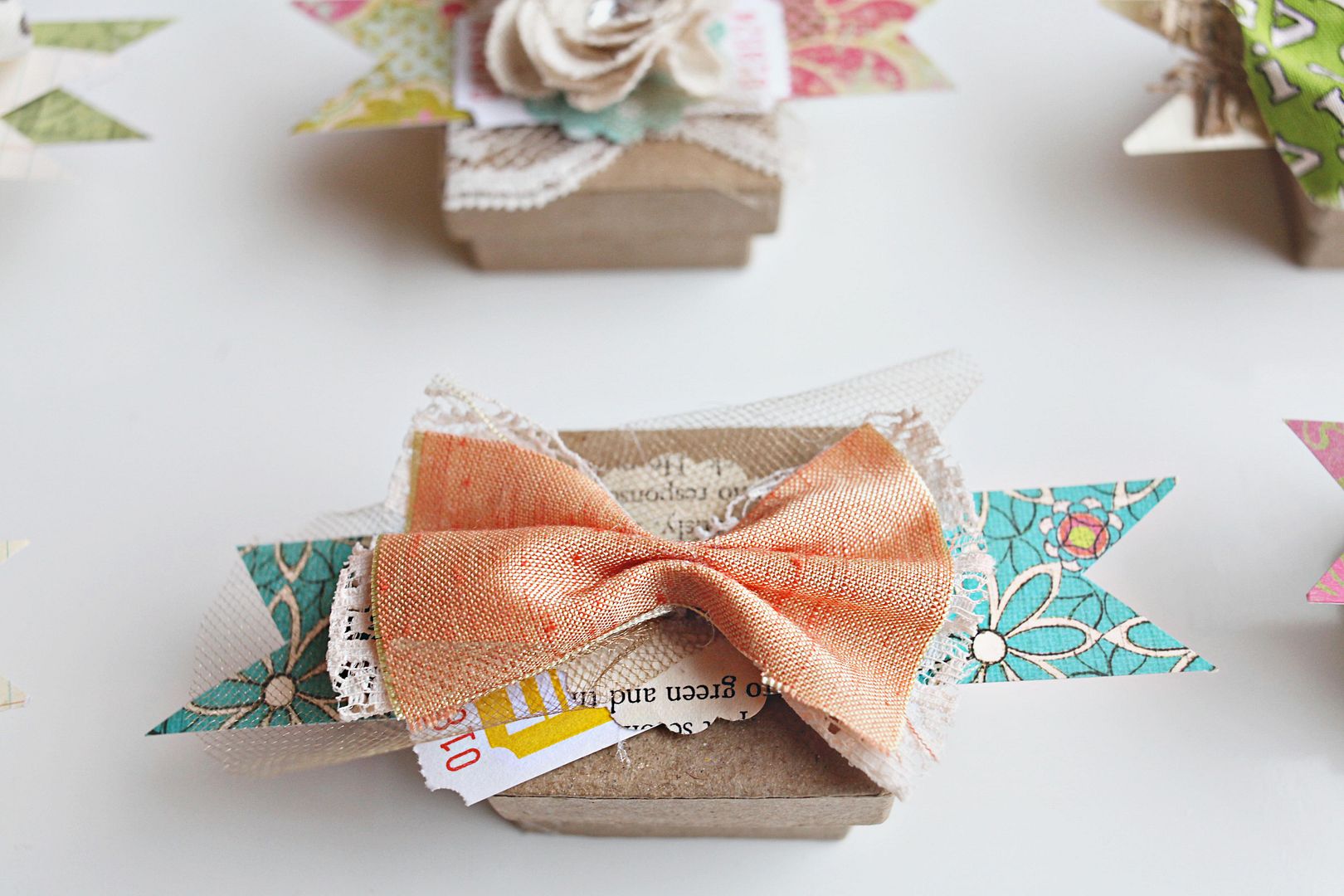 Ever since I was a little girl my mom put me in charge of the place cards for Thanksgiving dinner. Most of the time I would just fold a paper in half and scribble everyones name on it while I watched Macy's day parade or sometimes I'd try to be a bit more creative.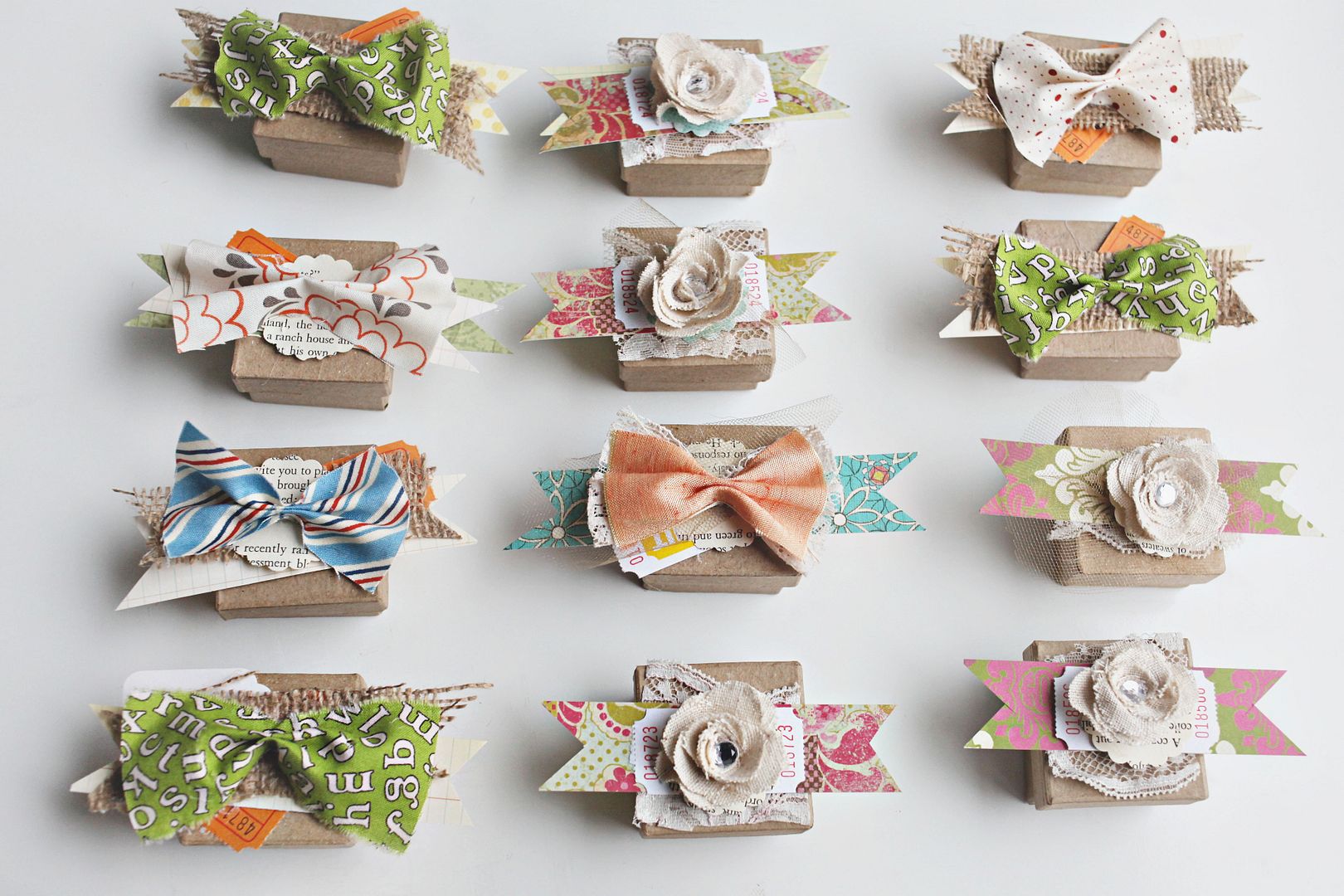 This year I made some conversation starter/favor boxes/place cards. The gentlemen receive the bowties & burlap and for the ladies-canvas blossoms & lace.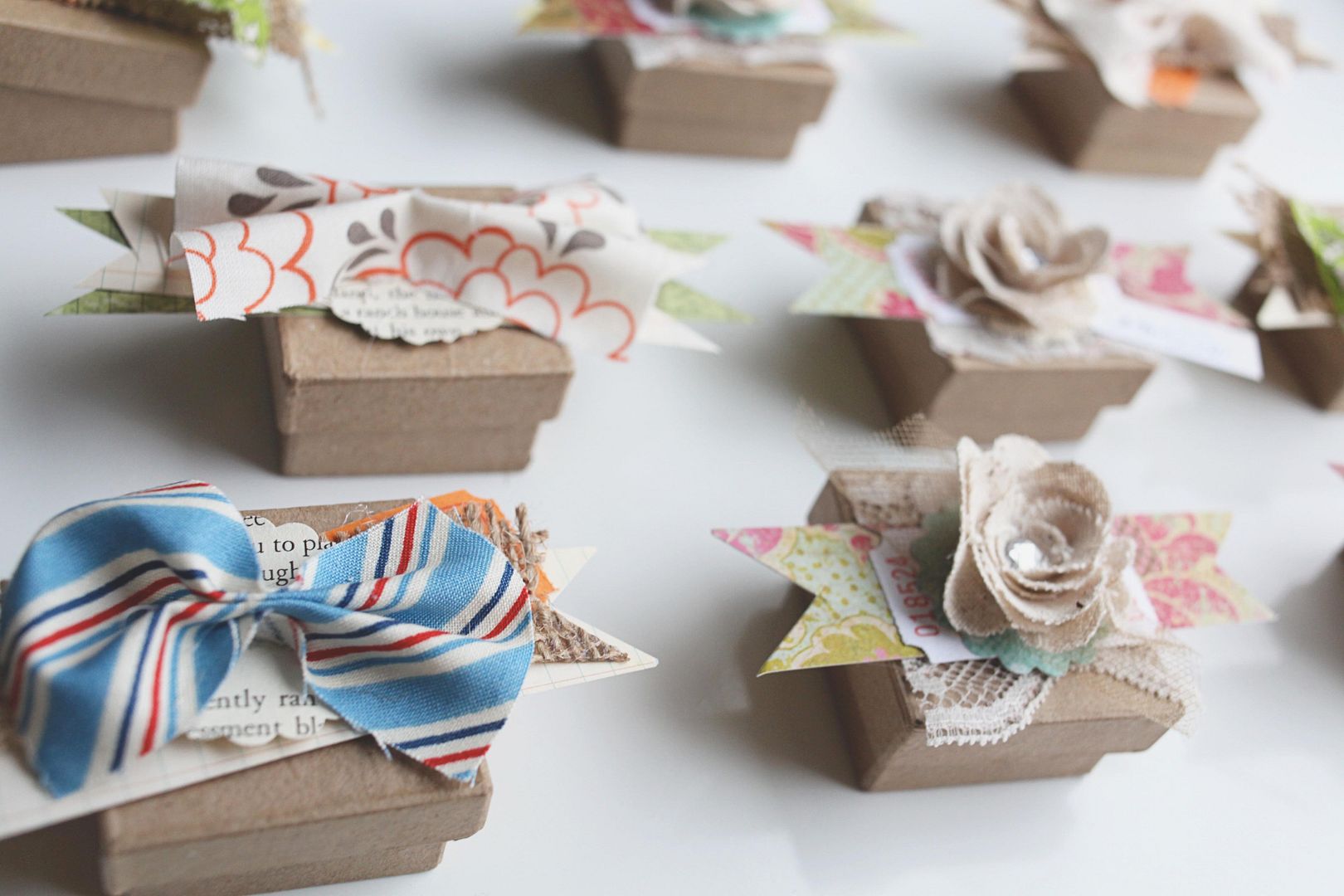 To make the rolled canvas flowers I used one of my favorite Sizzix dies:
3-D Bigz Die
.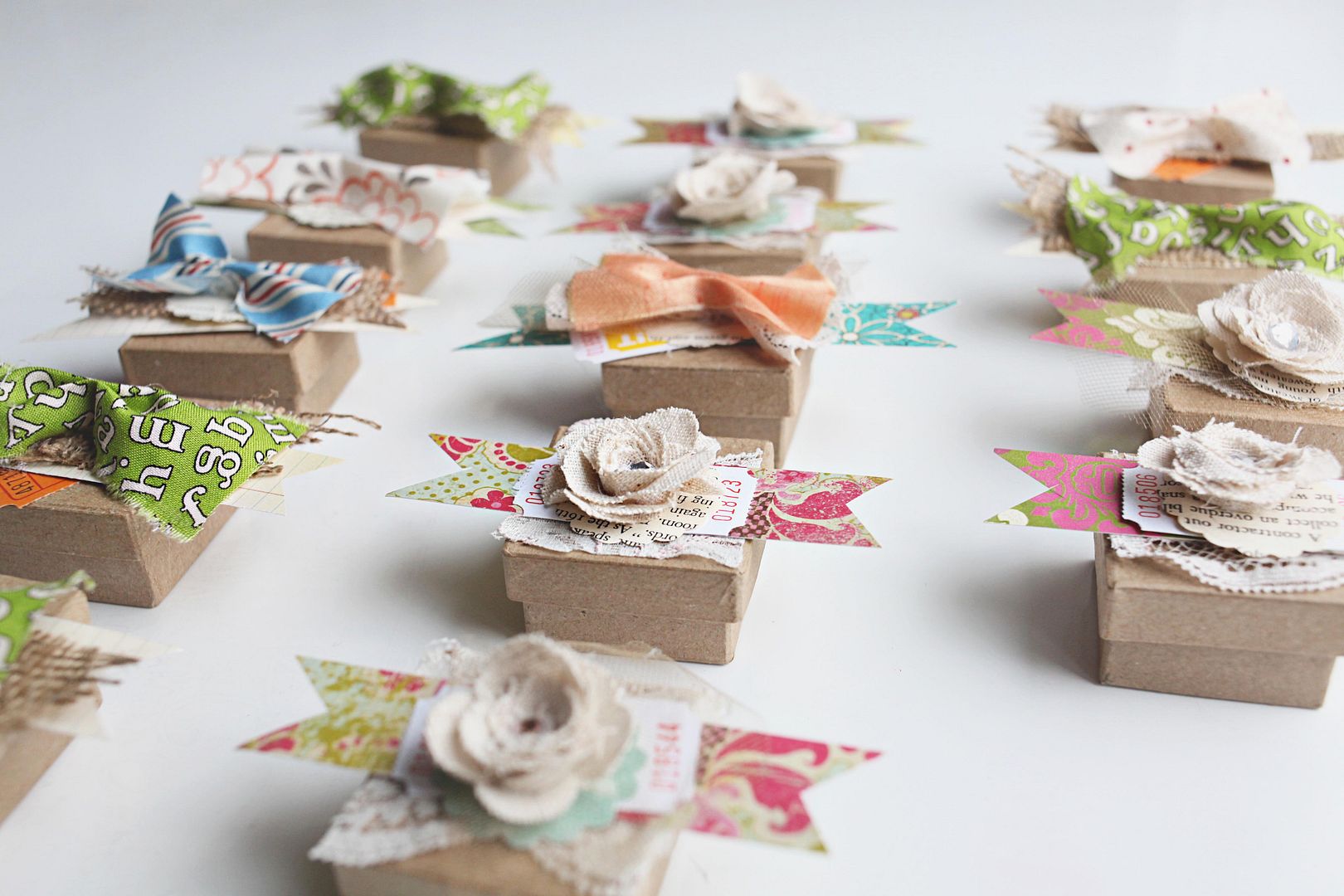 You can use them for a place settings and include a simple mint inside the box. Or I like to use them as a conversation starter by adding different colored candies inside with color coded questions.
We love to do this after we've gobbled up dinner and before cutting into Collin's apple pie. (It gives you time to make room for dessert;)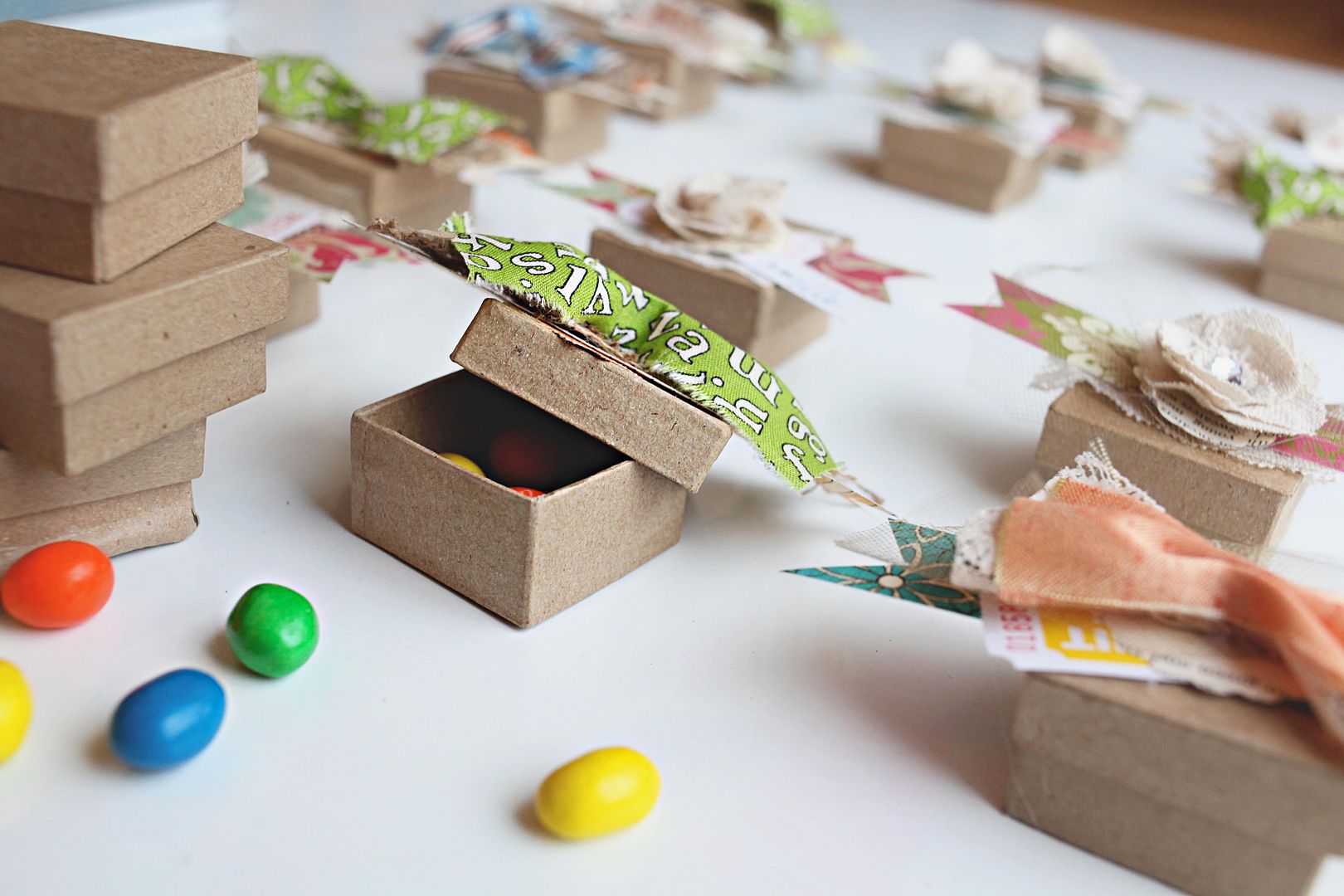 Print out the conversation starters on a piece of paper for every other person and then go around the table and answer the questions that go with the color of the candy in your box.
We've enjoyed this simple game the past few years because it steers away from the typical
'what are you thankful for' answers and we hear more meaningful thoughts.
Some ideas may include:
-Something you're looking forward to
-Something you hope for
-Something you wish for the person on your left
-Something you're grateful for
-Lesson you've learned this year
-Something that makes you happy
-What you love about the person to your right
-What you hope for the person on your left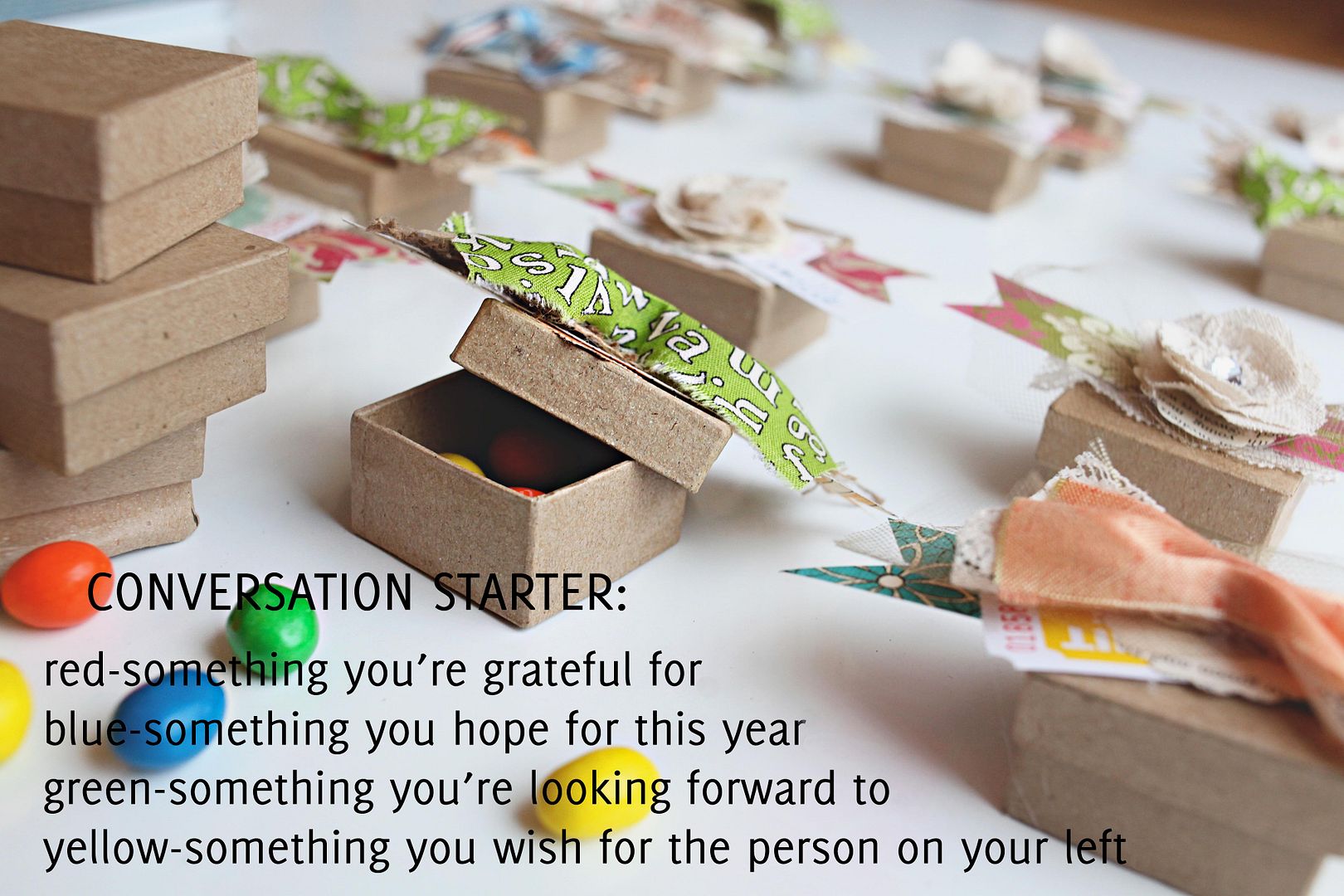 PS I am still very much pregnant.
PPS Check out Collin's entertaining
post
with the
giveaway winners
... still waiting to hear from a couple of you!