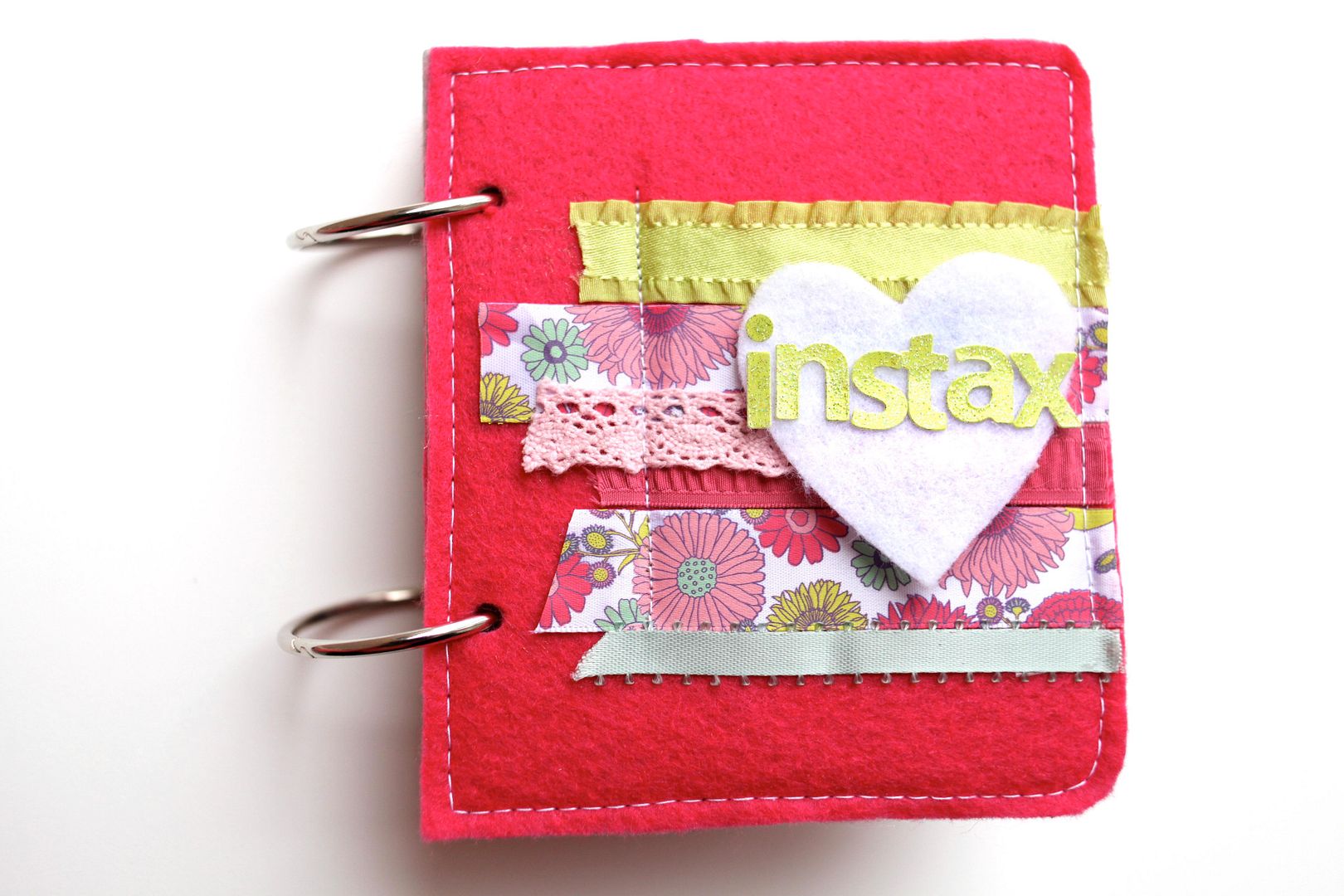 Surprisingly, I am loving all the rain that is pouring down today!
With day light savings the kids were up this morning when it was pitch black outside. I wish they knew how lovely it was to sleep in. I think they are keeping us in-check before the baby comes so it's not a huge adjustment. (Sleep... what's that?) The good thing is you can get a lot done when your kids are up at the butt crack of dawn.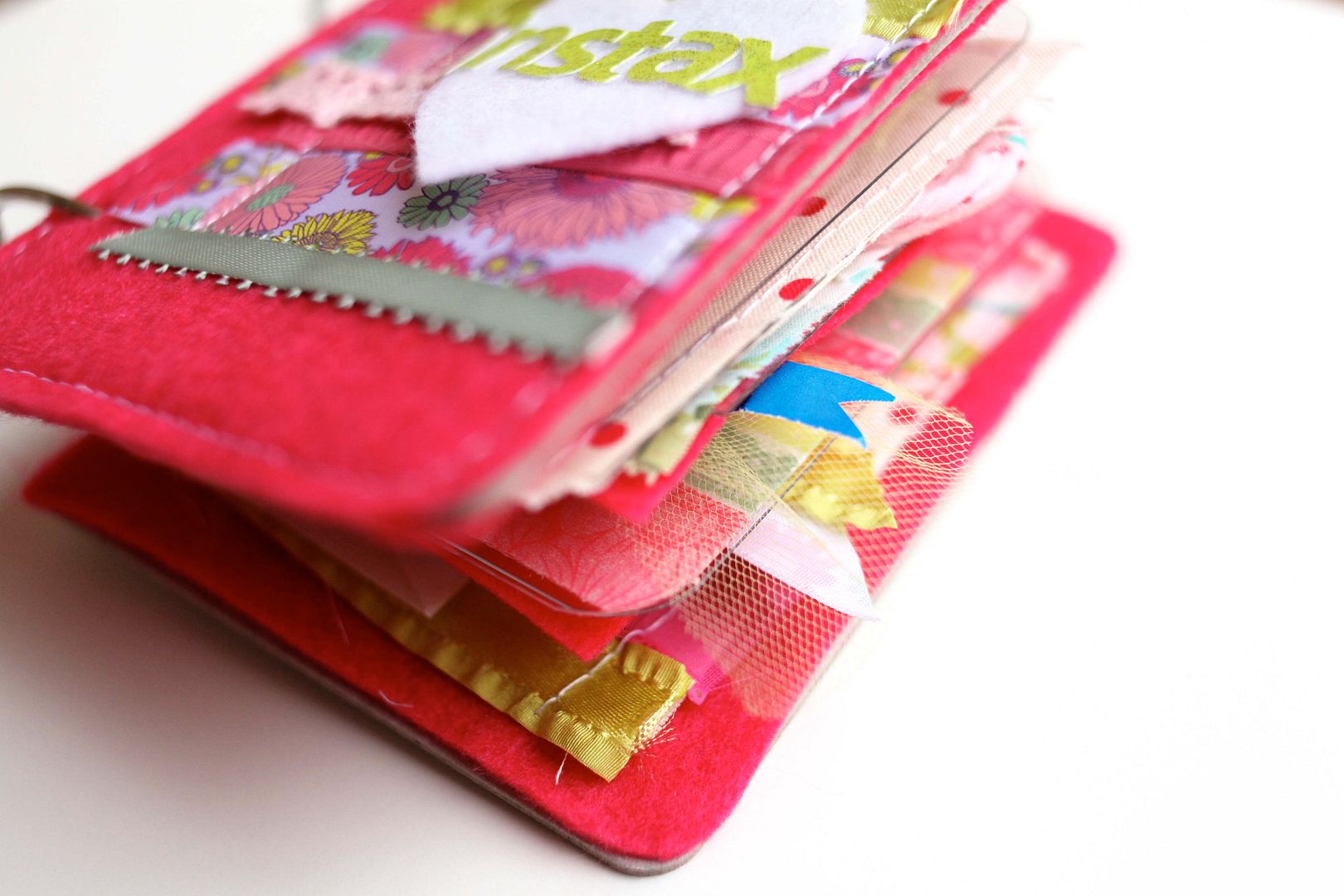 While watching a movie over the weekend I put together this really random album of felt, fabric, envelopes, acrylic pages, Dear Lizz
y
tape
,
ribbons
&
instax
photos from our family vacation in July.
I'm putting together a gift list of ideas for Christmas & that includes the
Instax camera
... I love mine. I carry it in my purse everywhere I go.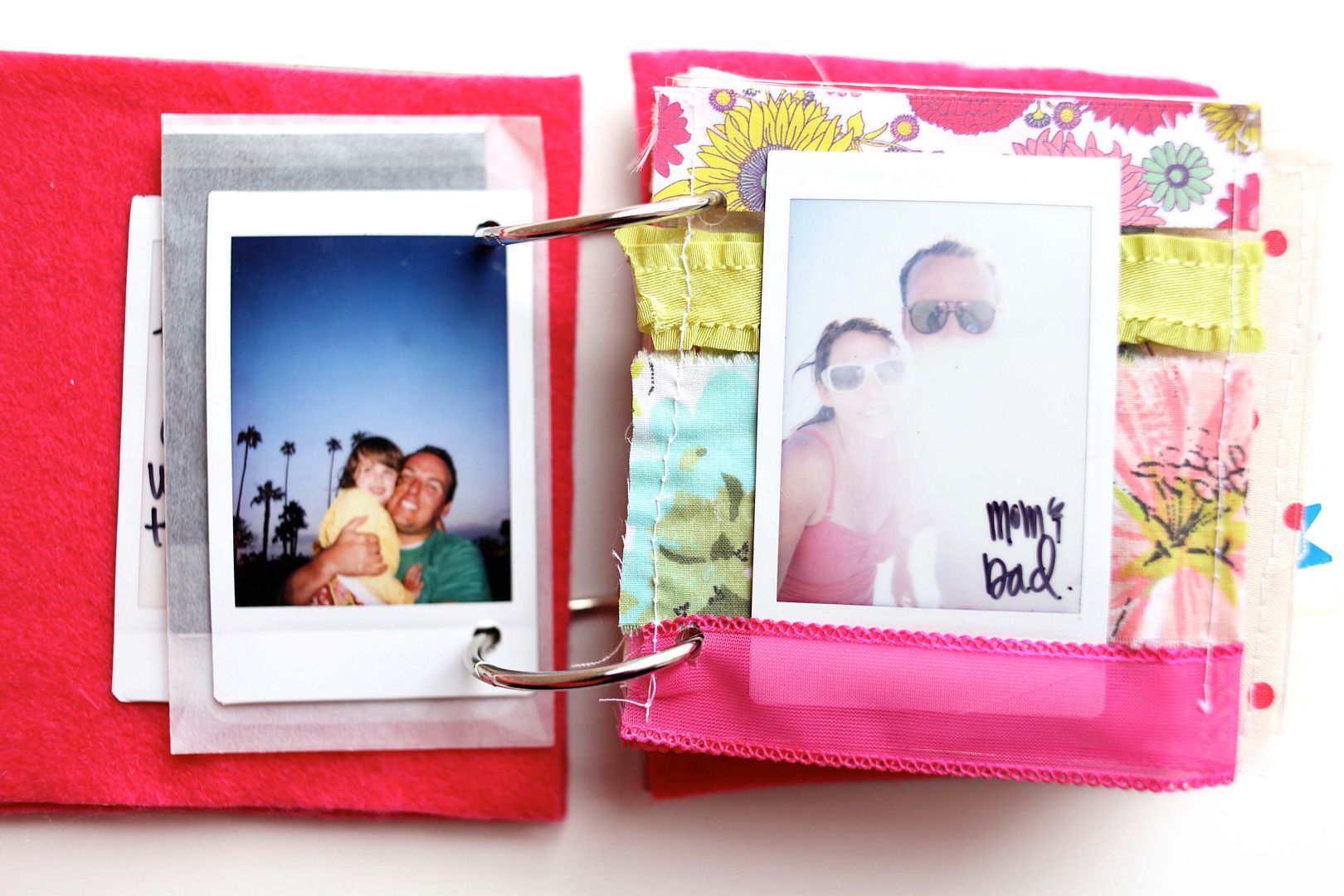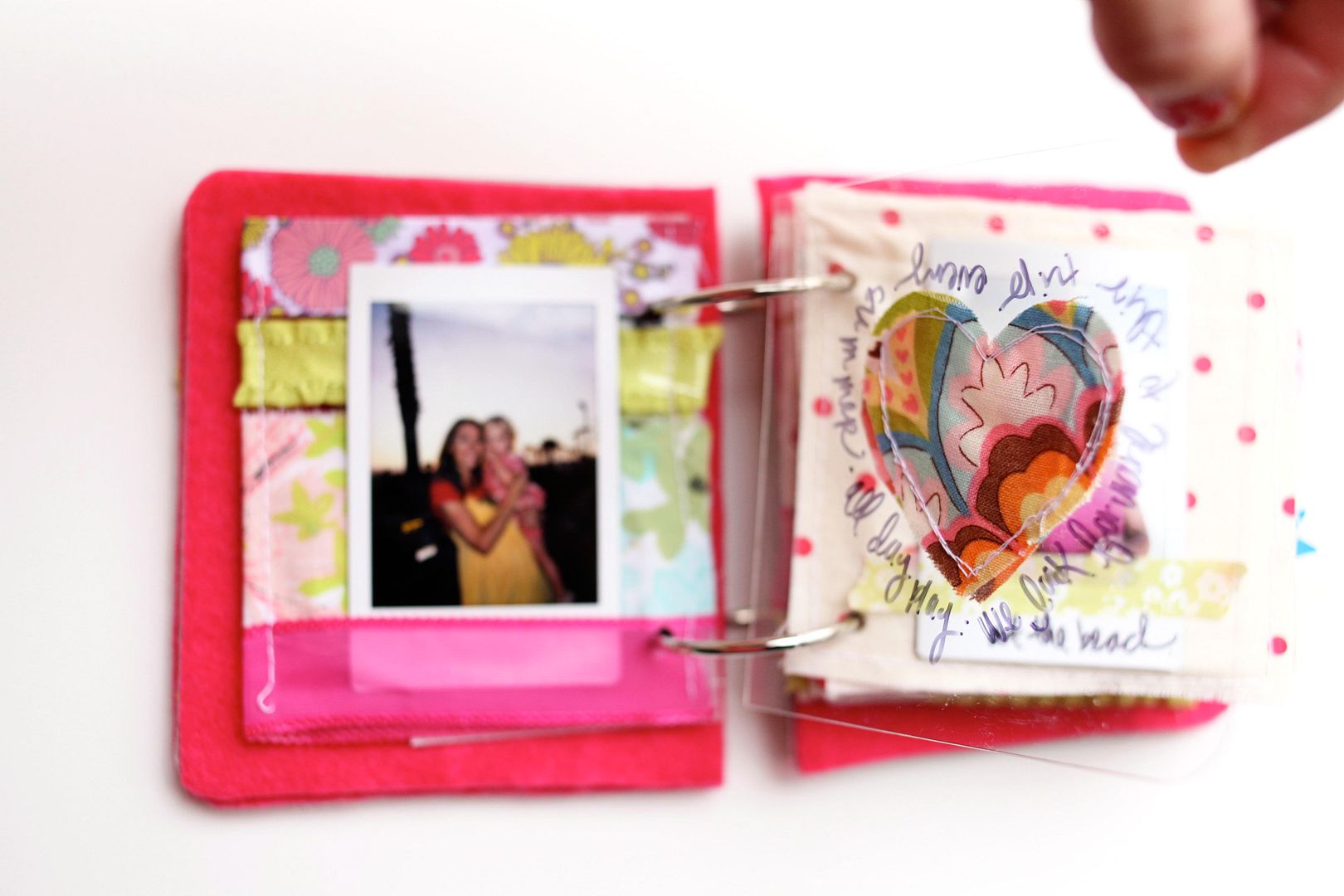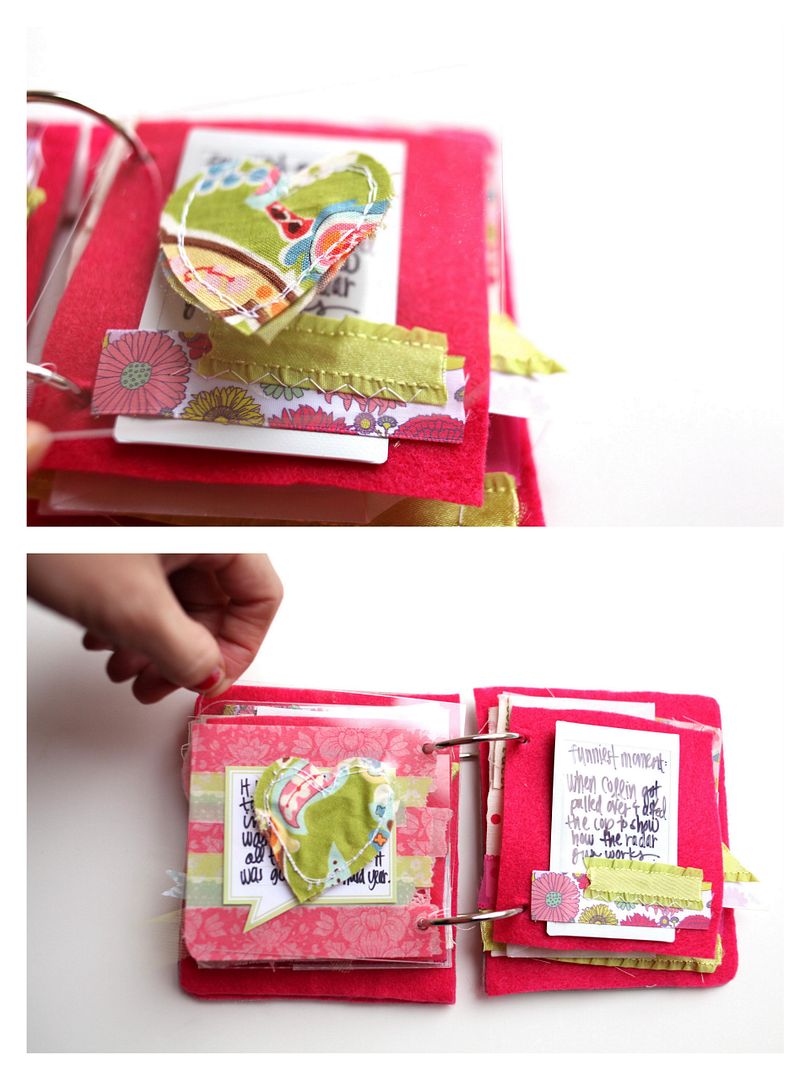 Strips of Dear Lizzy
tape
on an acrylic page & a fabric heart sewed to center of another acrylic page.
Mini envelopes holding extra instax photos.
-American Crafts
Slick Writer
to write on over-exposed polaroids & acrylic pages.
-Christmas wish-list must have:
Instax C
amera