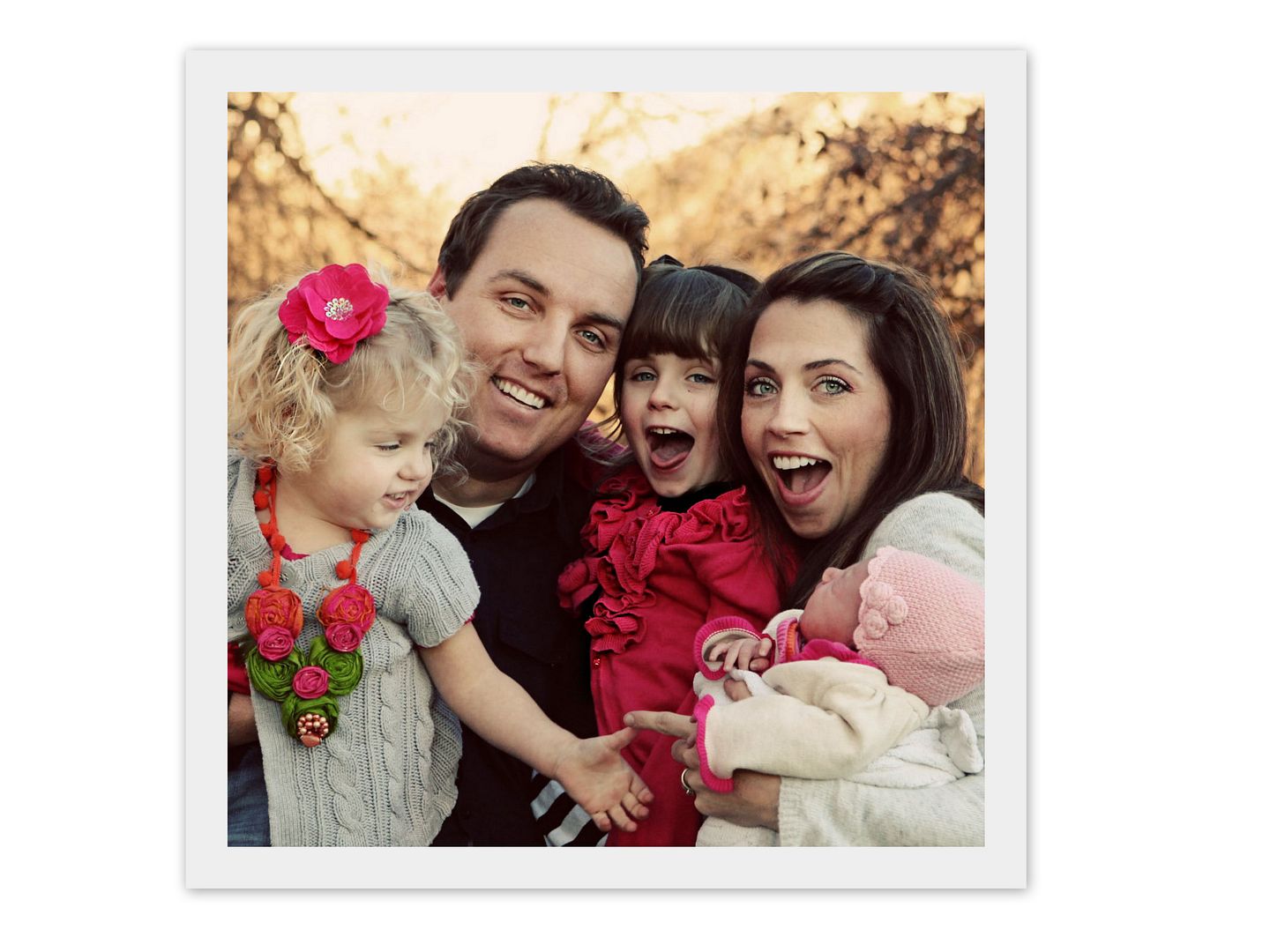 Taking family photos is often an adventure.
Taking family photos when you have a headache, a newborn baby & two little elves who love to do everything you tell them not to do... is only for the hard-core thrill seekers. But we made it through with my mom's help and my little brother getting the girls attention by dancing and laughing behind the tripod.
Surprisingly, we ended up with some good shots & a week later I found this photo from the hundreds that my mom took.
It's the very last picture when we finally gave in to the craziness and it's officially my favorite.
Because this is us.
Happy. Chaotic. Centered around kids. Connected. Love.