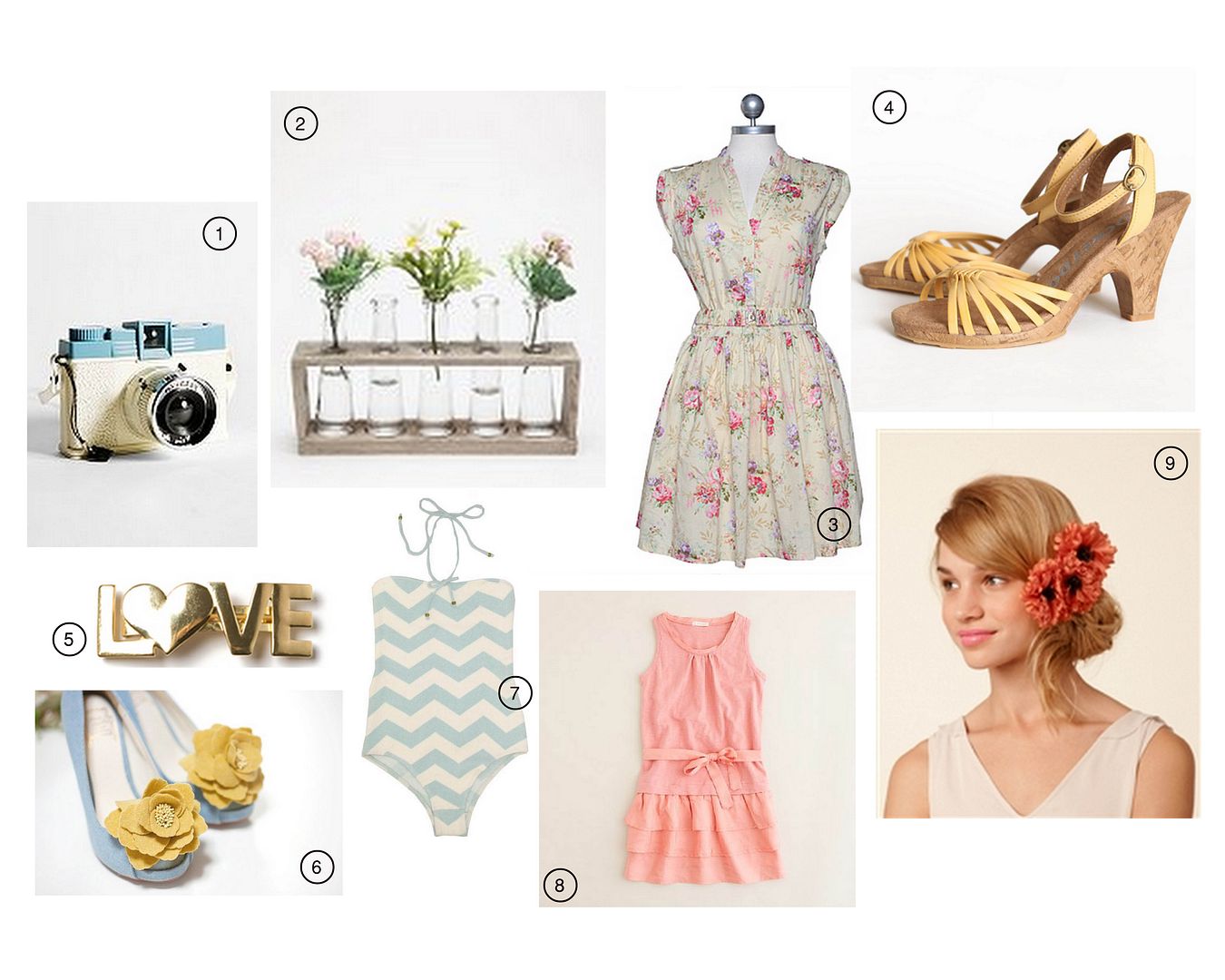 Today was the most cheerful, warm day of the year! I am
so ready
for it to be spring. But I can't get too excited since we usually have snow falling in May. I do enjoy this time of year... not only because American Idol is on and Collin entertains us with his performances between commercial breaks.
(Yes, we still in the primitive times without tivo.)
But also for the anticipation of springtime.
Here are some of my favorite spring things.
2 Flower vases: Urban Outfitters