Monday I started designing the next
Dear Lizzy
craft line with the talented designers at
American Crafts
. We had our first meeting. Calling it a meeting is funny because it sounds so stuffy and boring when actually our meetings are quite fun and creative.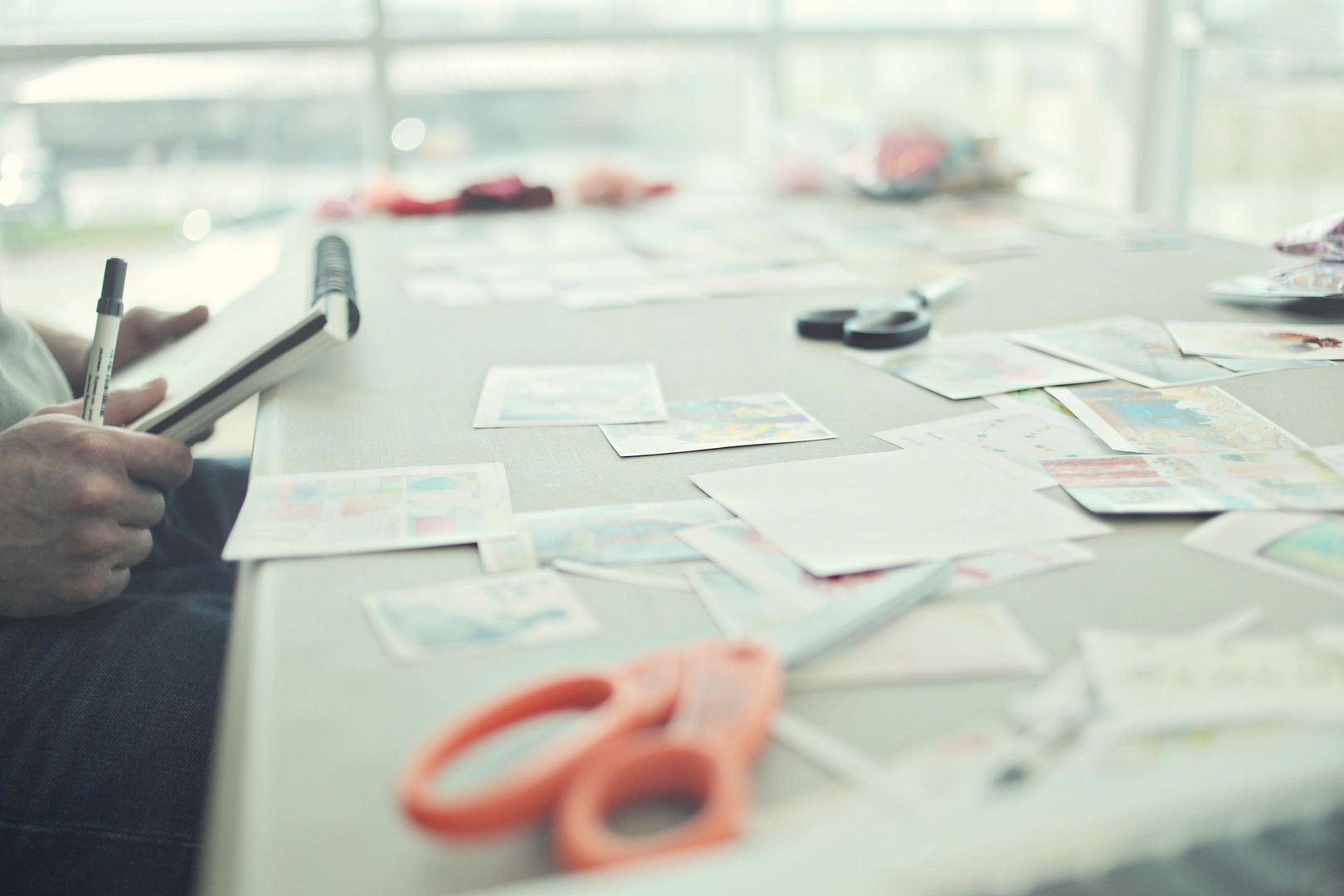 Two hours was long enough for Lola to be elated when momma got home.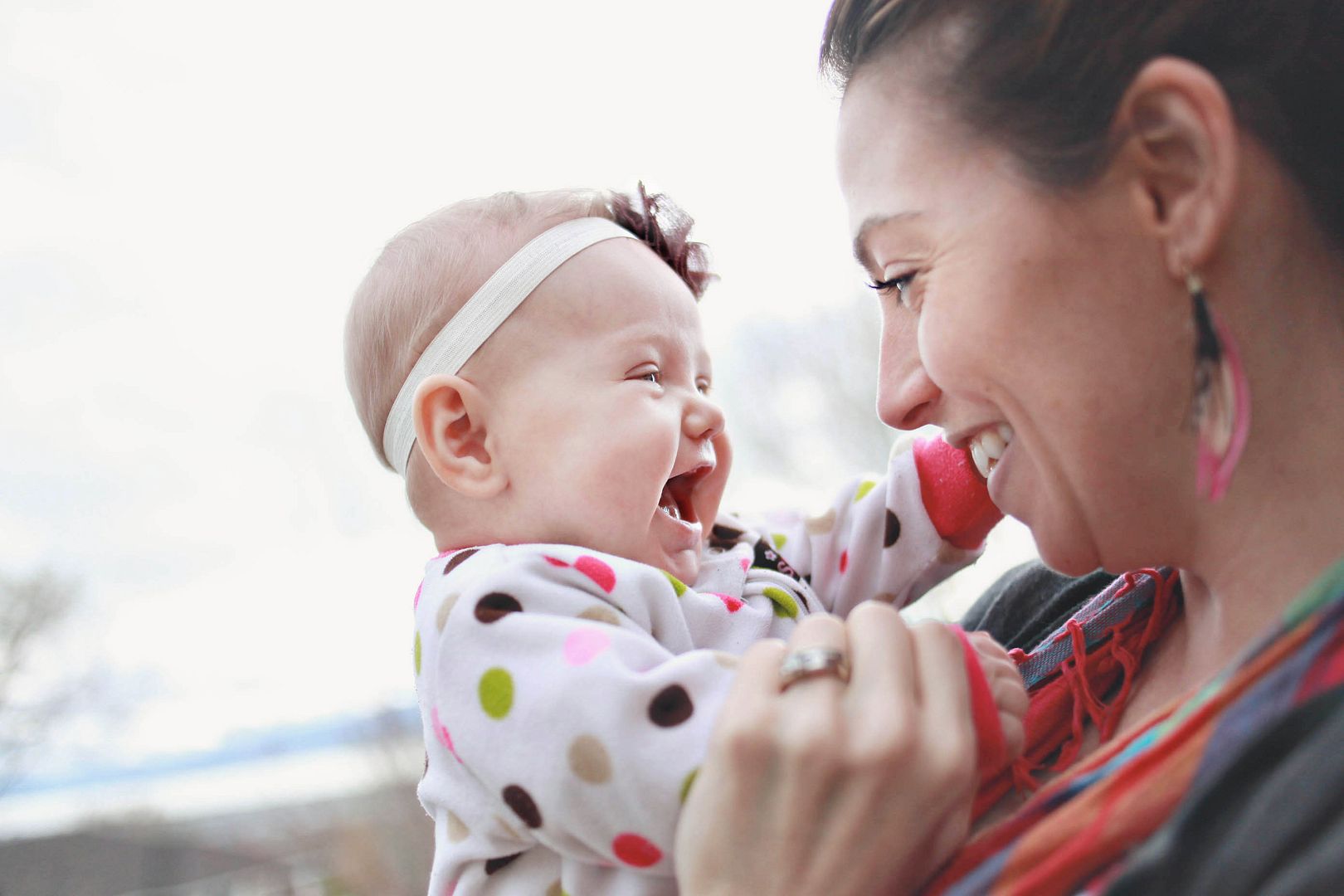 Adore this look. Classic Lola.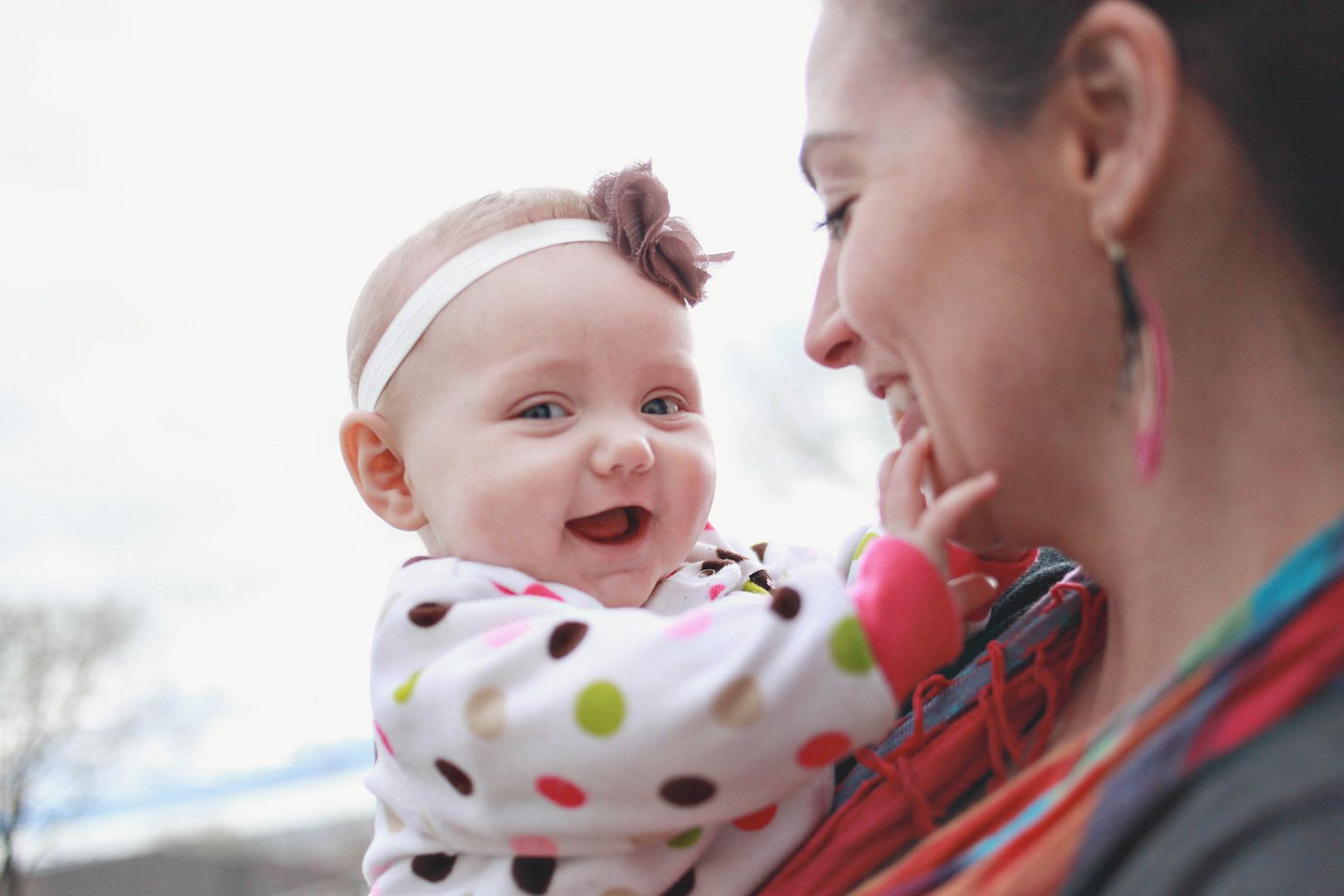 Chewing on her fingers is a dead giveaway for the reason of her fussiness lately---teething. Poor thing. One thing about Lola is that no matter what she still tries to be a happy girl. You wouldn't even have known she was sick a few weeks ago because she didn't show it in her temperament. She just kept smiling through it all.