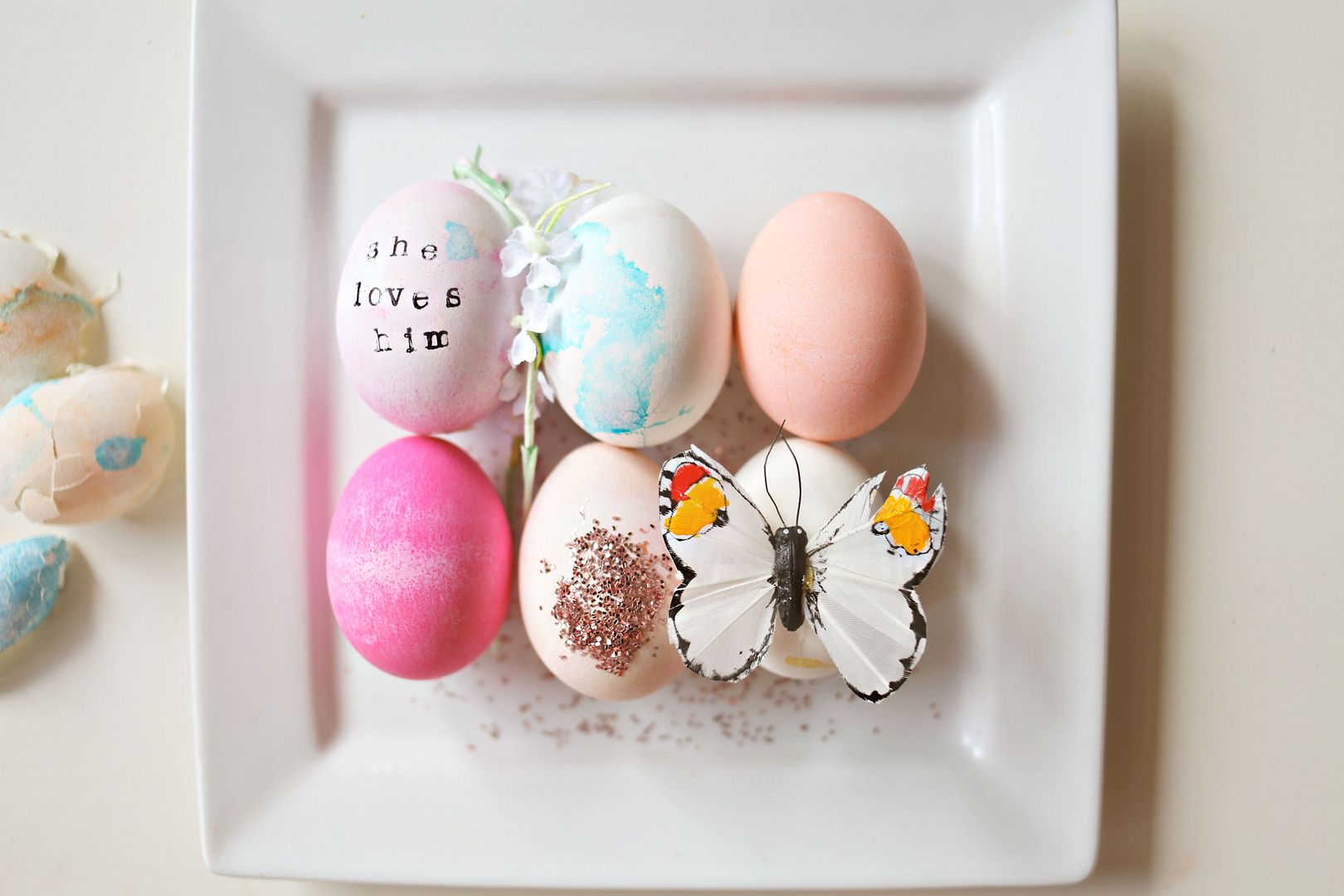 Happy Easter... a day late!
We dyed eggs not only because the girls are always up for a colorful mess but I was craving deviled eggs. And usually my decisions revolve around whether or not there will be something good to eat. ;P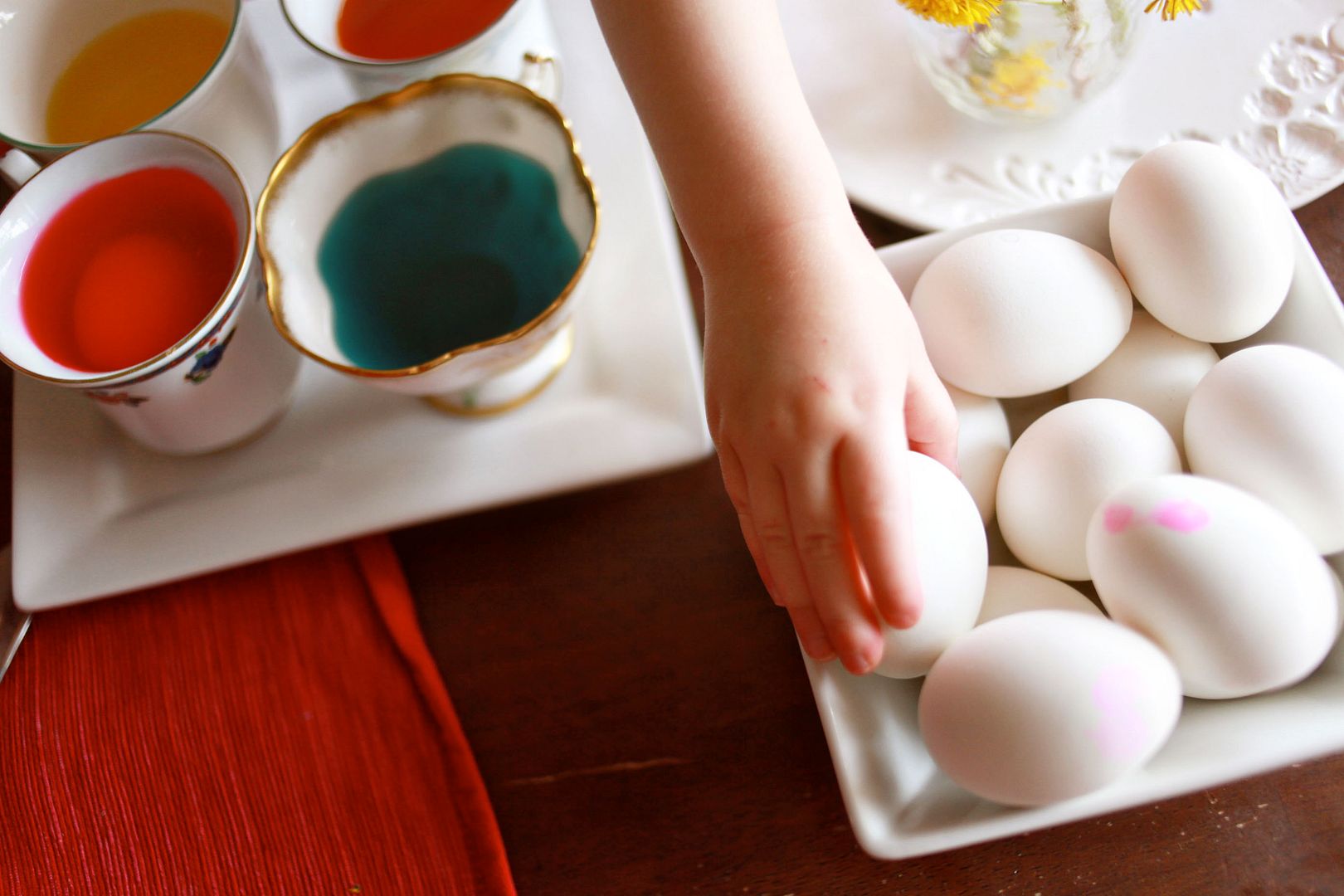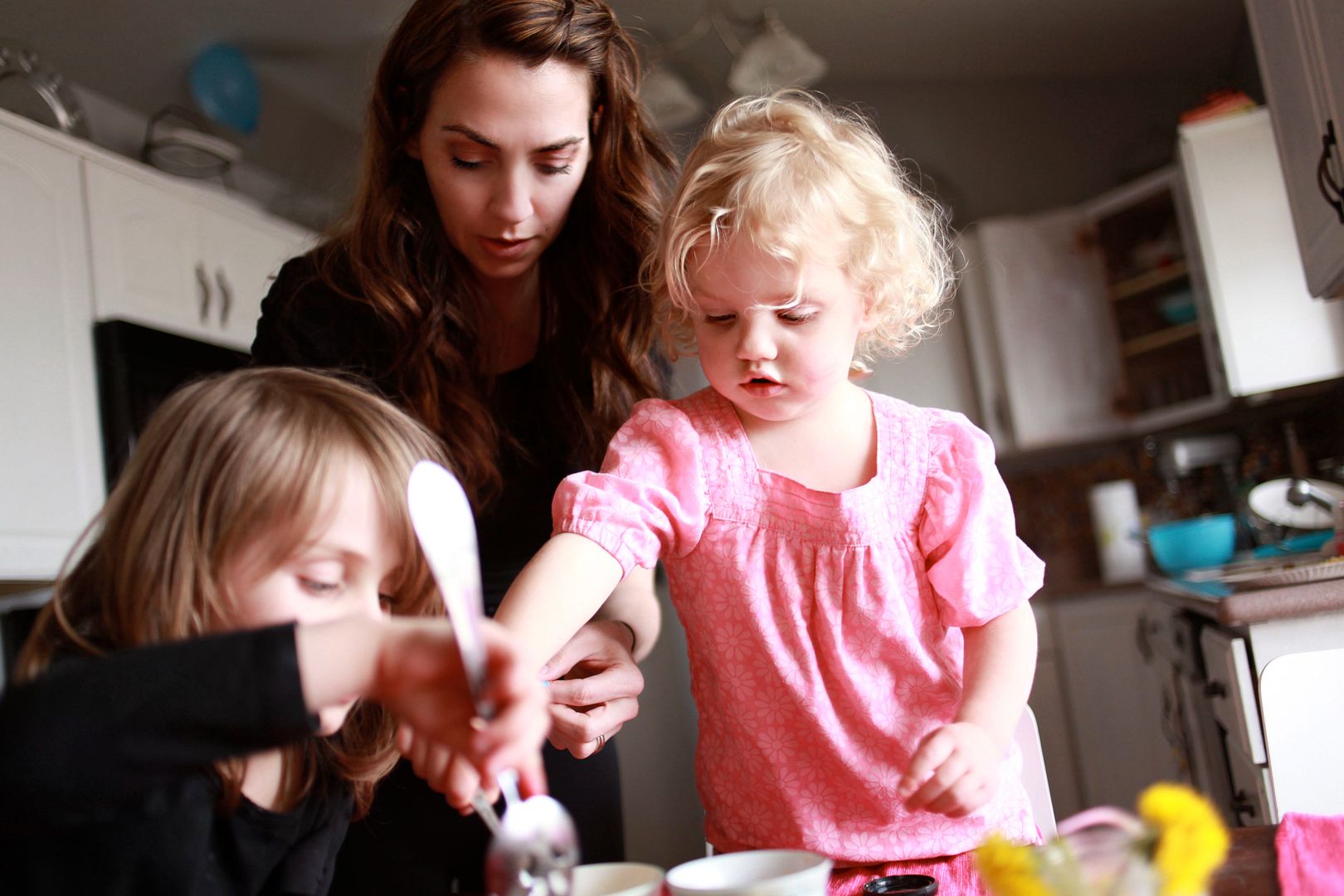 Recently Avery became very interested and curious about Jesus, after looking through a book of pictures we use to teach our primary class lessons. She was very concerned when she heard that people were mean and sad about his 'owies.'
She loves him
, our Savior.
This Easter I thought about His sacrifice. How His plan can be simple enough for a little girl to understand yet it is grand enough to save us all.