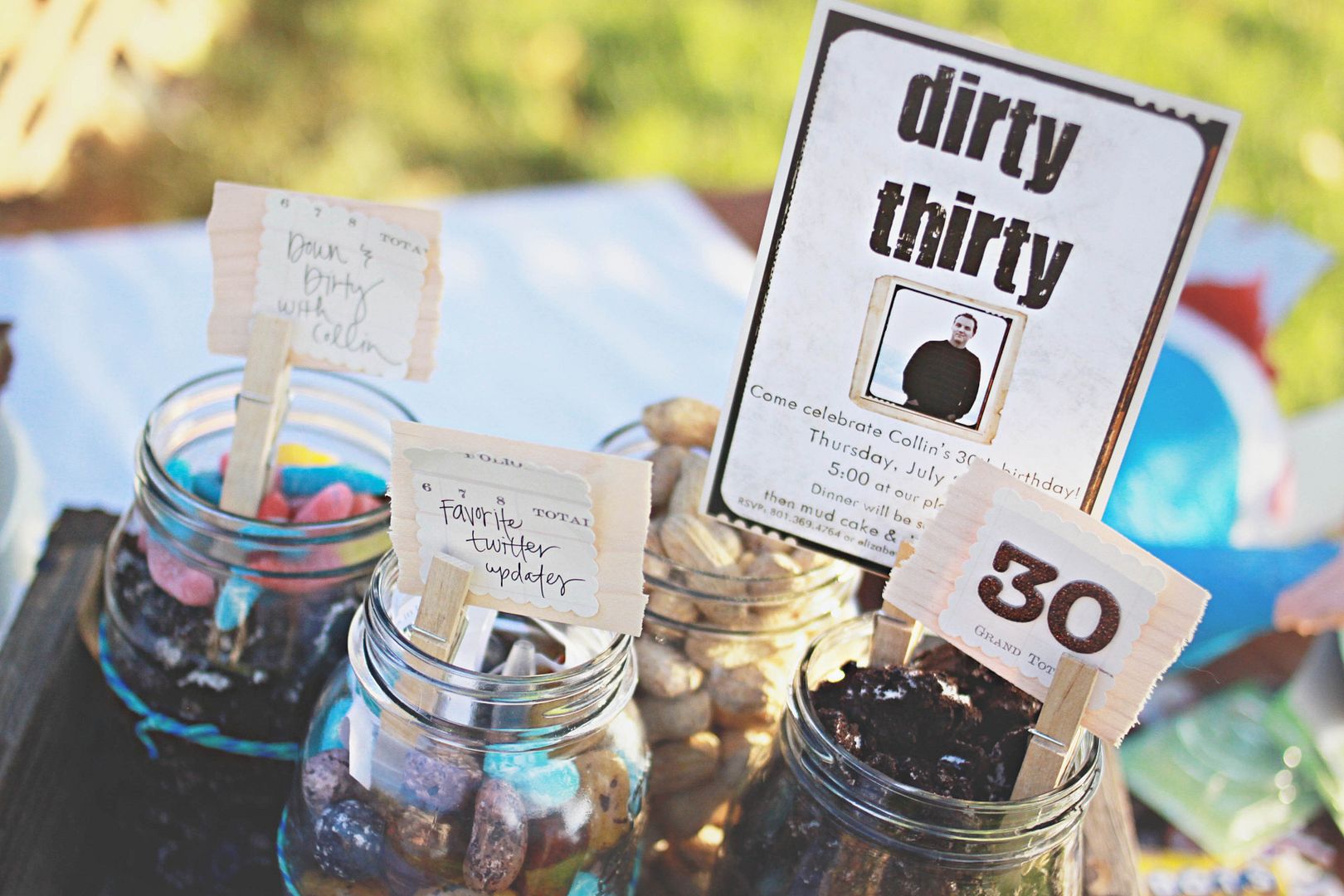 I just came across these pictures on my laptop when I realized that I never posted about Collin's 30th birthday party.
It was the day after summer Craft & Hobby show. (seen
here
&
here
.) I got off the airplane and headed straight to the grocery store at 11 pm after flying from Chicago. Good thing I had planned most of the details for this cute boy ahead of time.
The theme was
Dirty Thirty.
.. so everything had to do with dirt.
Menu: Pulled pork sandwiches// I made Homemade Rootbeer labeled 'muddy water'//Brownies labeled 'Dirt Clods'// Chocolate Trifle labeled 'Mud Pie'//
I also filled 4 jars with something different including: crushed Oreos to make dirt, gummy worms, peanuts and candy rocks. Two of the jars were used for a fun game.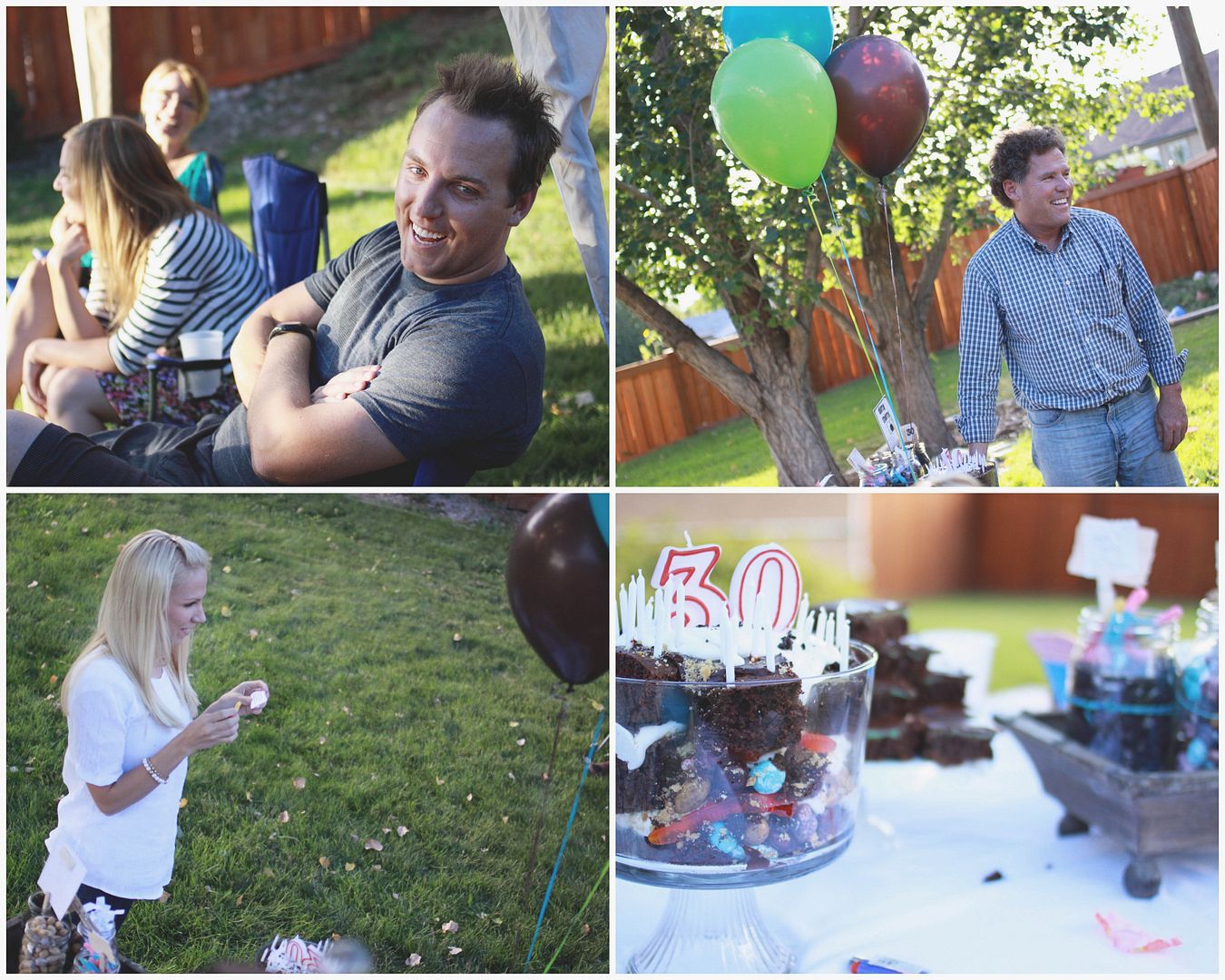 The first jar was labeled 'Down and dirty with Collin.' It was filled with crushed Oreos and colored gummy worms. Everyone took turns and picked out a worm and depending on the color they either told a funny story about Collin, said their favorite thing about him, something they wish for him this year etc etc. I printed out a piece of paper with the colors and questions.
The next jar was filed with candy rocks and stripes of paper that I printed my favorite of Collin's twitter updates on. Everyone took a turn and pulled out one the strips of paper and read it out loud. Lots of laughs there.
This was my first attempt making trifle and it was quite easy. I started with a trifle bowl then layered chocolate cake, chocolate fudge pudding, crushed Oreos and Vanilla Wafers & homemade whip cream... of course adding some candy rocks and worms. Yummmmy.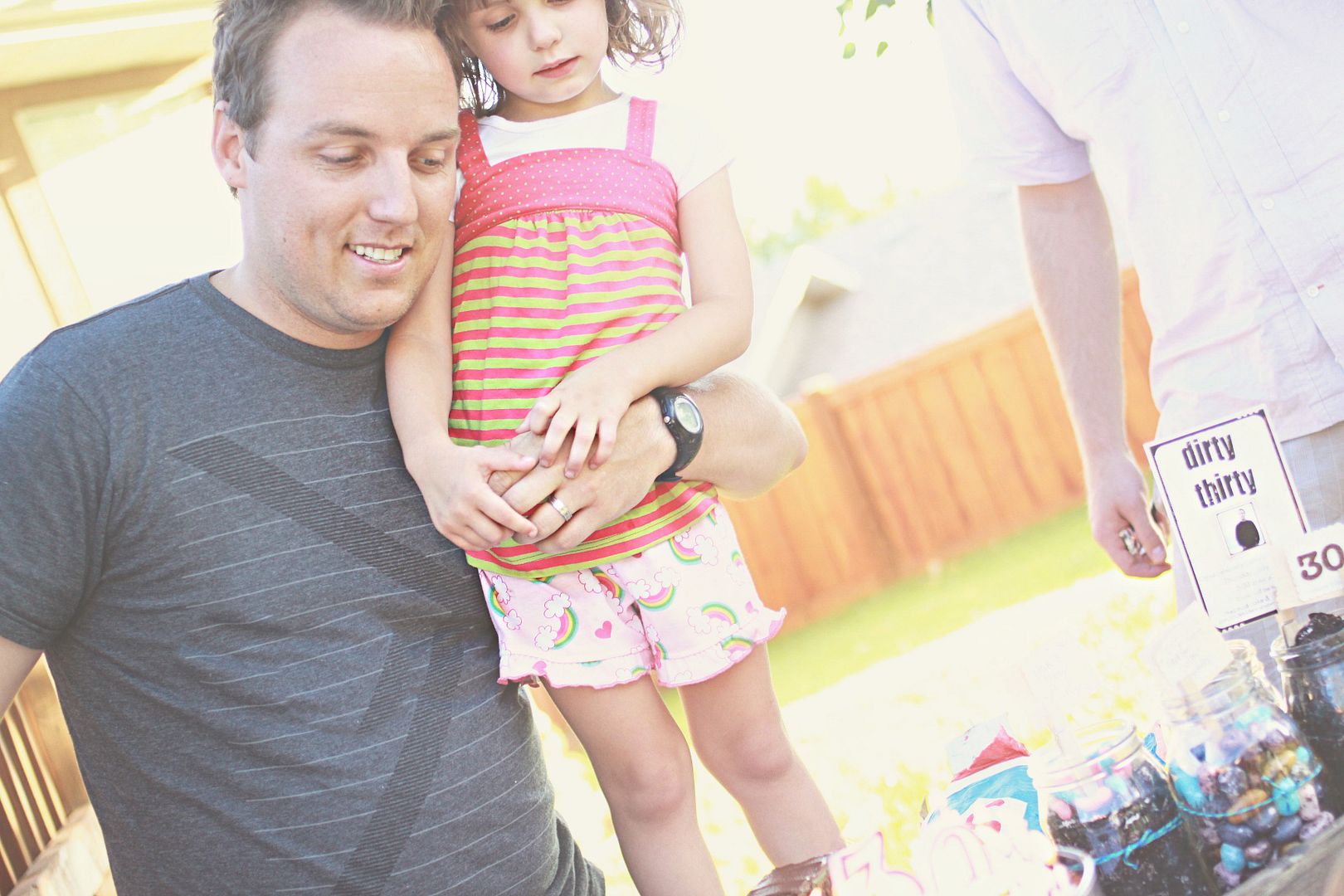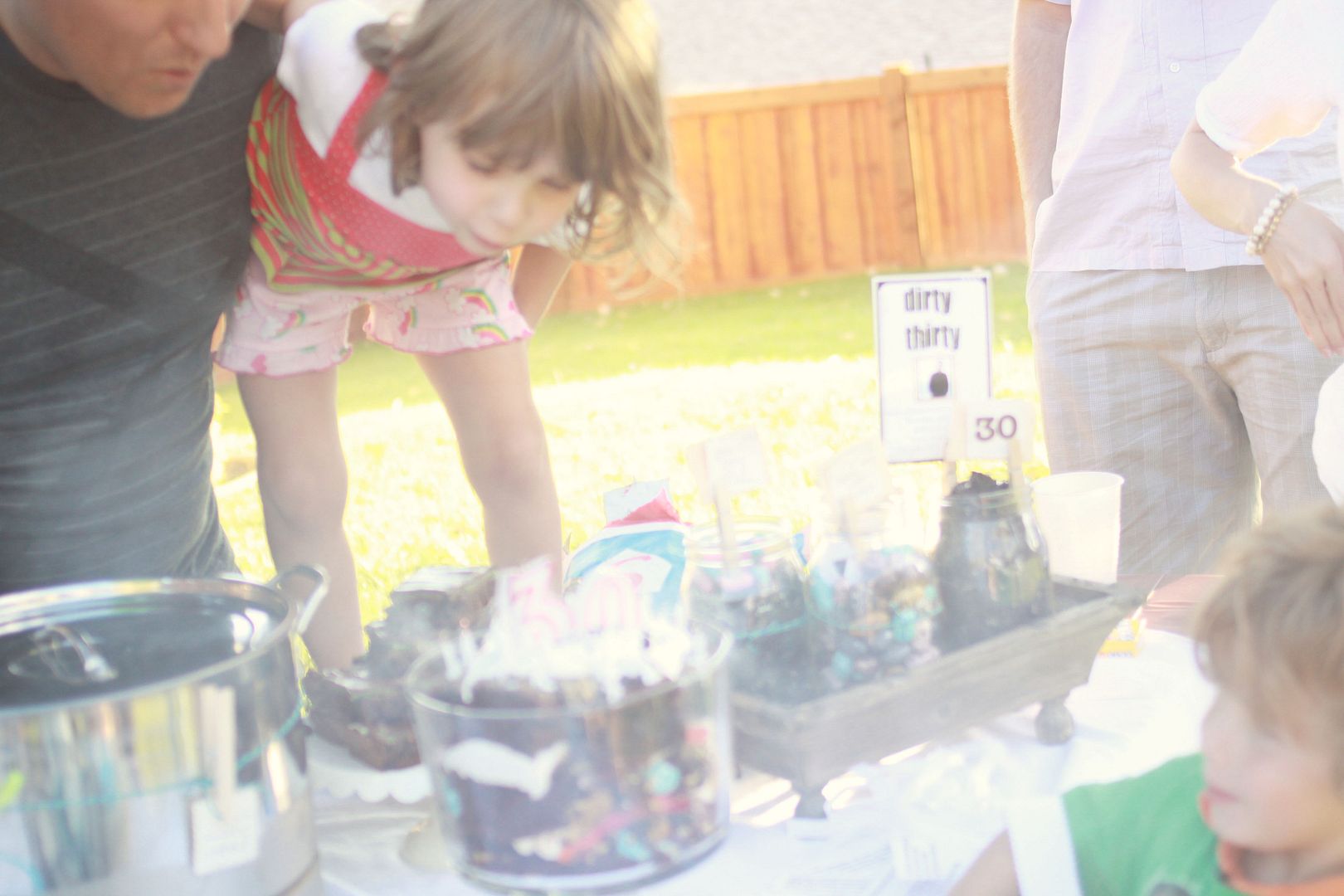 I also ordered sumo wrestling suits but it was a HOT day! Too hot to get in those suits. I also had stuff to have an eating contest hoping my family would get messy with that but everyone was already full. Party poopers. ;) If I had more time I wanted to give favors that had to do with soap but alas I didn't get around to that.
When I was a teenager 30 seemed so old. Now I am almost turning thirty myself in a couple weeks. Crazy.
vote again here. gracias: