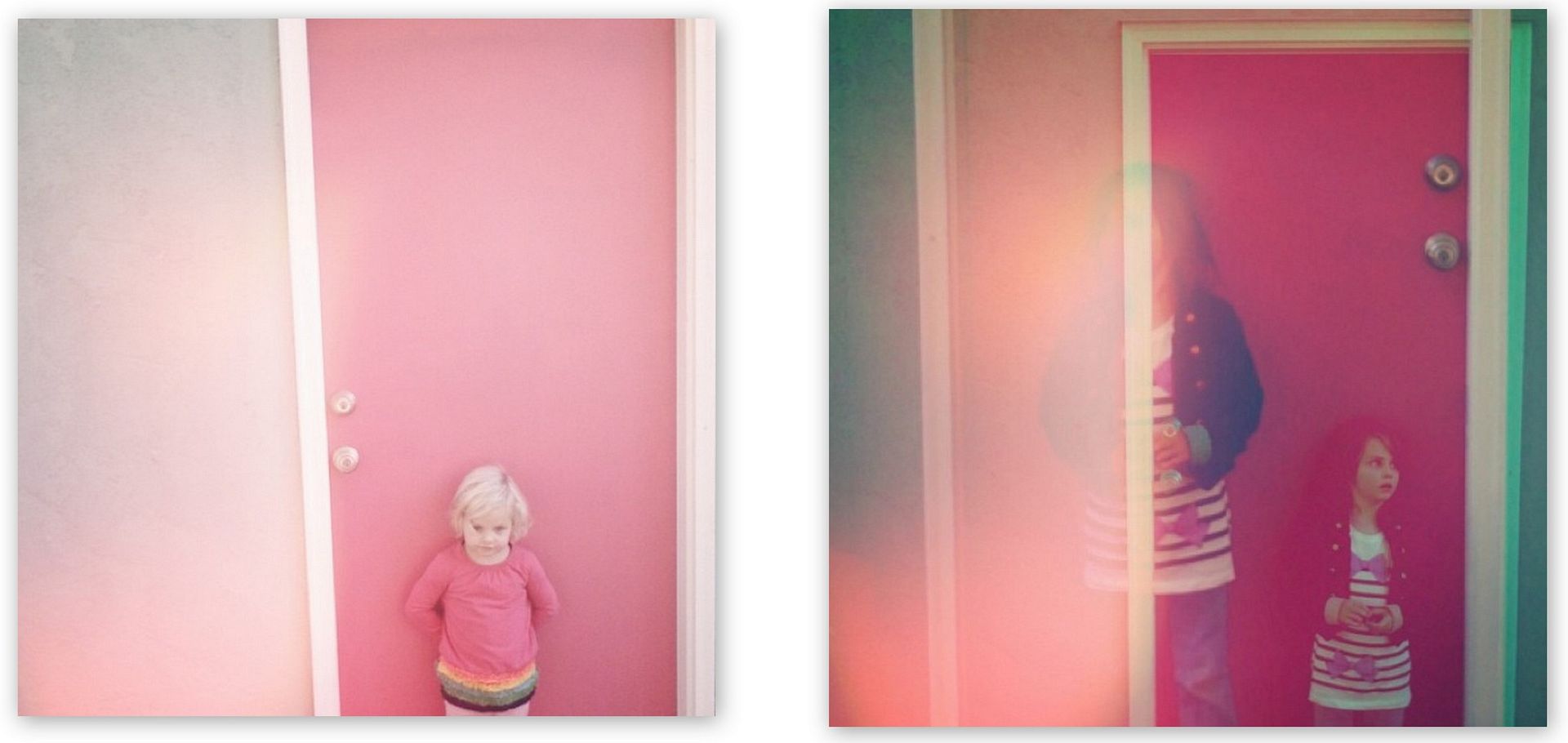 While on a shopping adventure with us girls, I couldn't resist taking a picture of Q standing in front of a pink door in her matching pink shirt. Just when I think, "meh, I am kinda sick of pink" she reminds me how sensational the color is. Can you ever have too much pink? Actually, Collin would answer that with a resounding YES! Poor guy. ;)
No such thing as too much pink
No such thing as a day without hugs + kisses
No such thing as a quiet house or a full night's sleep
No such thing as a day without crying
No such thing as too much love
No such thing could make me happier than you
No such purpose in my life without you
Misted a pattern then pieced different patterned papers inside & added some teal watercolor polka dots and layered butterflies inside of those.
Layered tape, papers, trims under the photo. Left the journaling and the title white so that the pink in the picture and the pink honeycomb texture would stand out... although that might be tricky to see in the photographs.
The pictures on this page started off on my Instagram
(dearlizzy)
next stop was twitter and facebook. Then they were printed, layered, sewed around and photographed and now posted on my blog. Sheesh, covered all my social media bases here.
PS Thanks to everyone who signed up for our
Something Splendid
workshop! I'm always so amazed... & grateful for your support. If you haven't already check out
the video
.