No, this isn't an early Christmas post although you can chalk this up as an early Christmas present from this blog to you... Jingle jangle is the sweet sound my necklace makes while I go about my daily to-dos reminding me that life is good with these 3 lovelies in my life.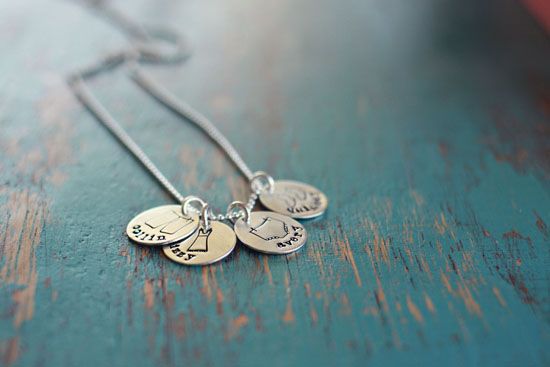 Since I have a hard time deciding between a vanilla or chocolate frosty at Wendys you could imagine my indecisiveness while browsing through Lisa's beautiful shop. It was finally down to the
Laundry Line
necklace charms or the
Sweetheart Tree
necklace... or the
Family Crest
or the
Wish
... or the... 
all
of Lisa Leonard's designs are so delightful! Then Lisa emailed me saying that I have to get the Laundry Line charms to match my blog header. That sealed the deal.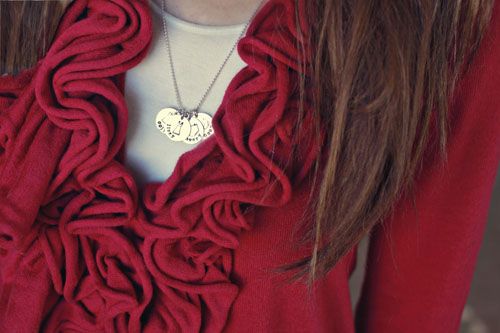 Well,
Merry
early
Christmas
because Lisa is giving away a $100
gift certificate
to one of you
lucky ladies
to her timeless shop. Good luck deciding which one to get. :) I bet you can guess where I'll be doing lots of my holiday shopping.
right here.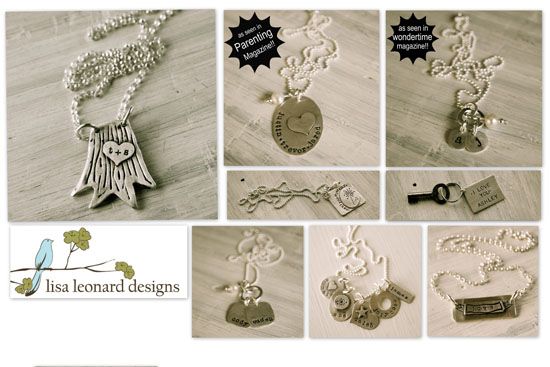 Leave a comment
with something that makes you
happy
this fall season to win $100 gift certificate to
Lisa Leonard Designs!