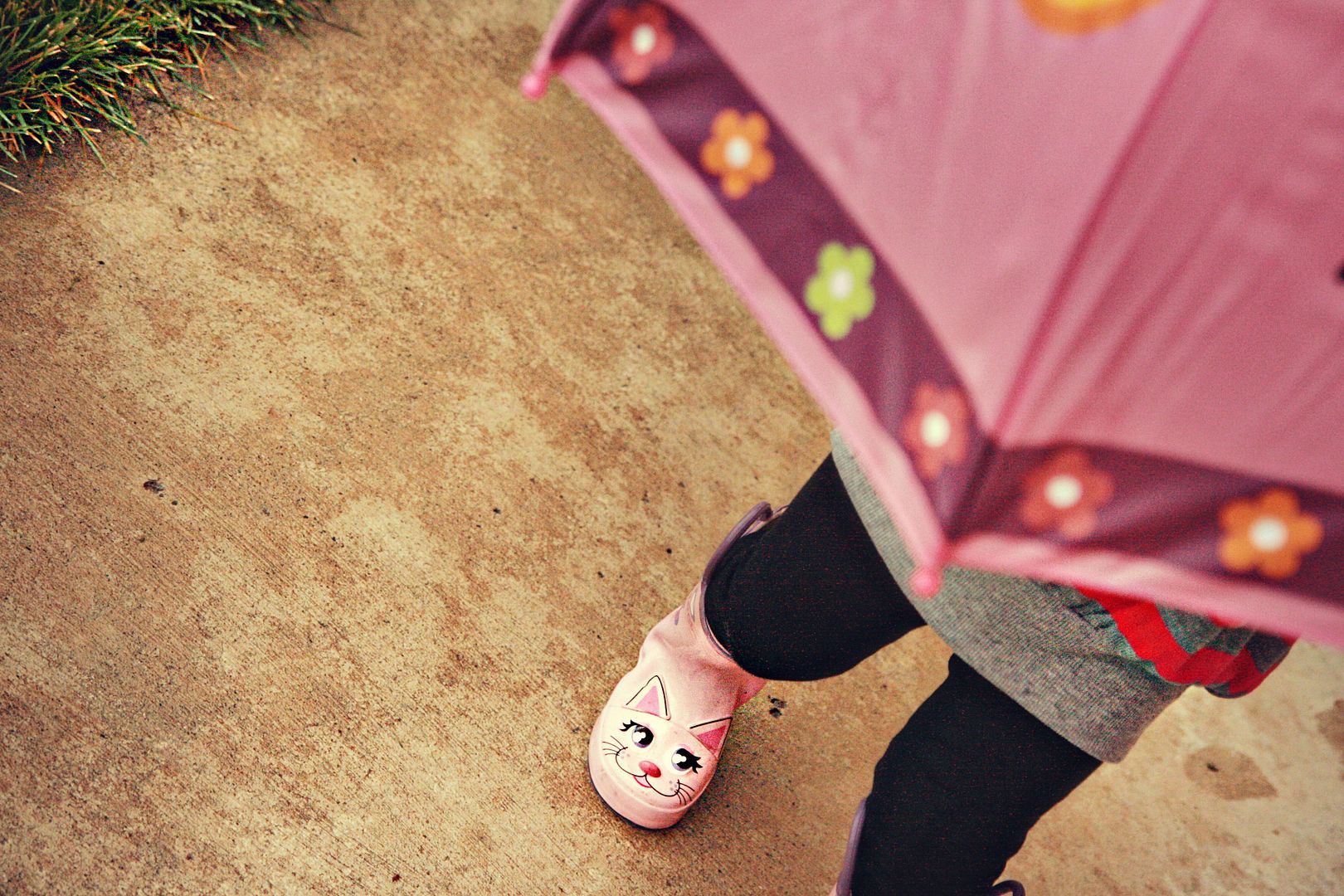 Avery is on her fourth pair of rain boots in the 3 years of her adorable, little life. She's tromping around in her third pair of green
f

roggie
boots
and one pair of
kittie
boots.
All found at Target.
It must be the smiles looking up at her that she loves or the fashion statement with the bright colors or the fact that they keep her feet dry in these slushy months.
Nope, scratch that last one. She definitely doesn't like them for their functionality or usefulness.
It's gotta be the smiles.
I used the sequence of photos like the one above in one of my favorite pages from my book. It was also the first page I made for the book. The challenge was to use shaped photos on your page. I
diecut
all my photos using the
Cricut
and the Indie Art cartridge.
Happy Friday!
Picked up 3 boxes of
Dear Lizzy
supplies today after a meeting at American Crafts. So, I will be busy this weekend crafting away.
Any fun plans?