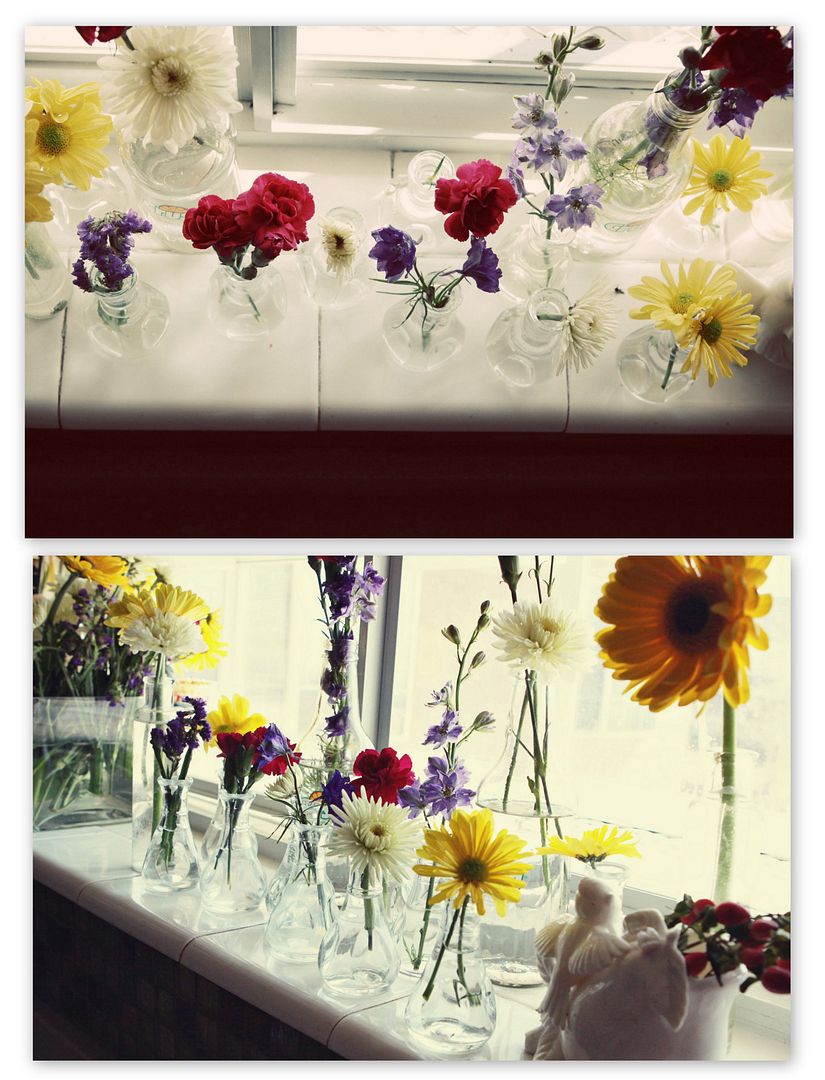 About 7 years ago I think I told Collin not to buy me flowers because they are a waste of money. What was I thinking? Thank goodness he never listened to me.
Because I take it all back. :)
If I'm going to stand at my kitchen sink for many hours of the day it might as well be beautiful too.
breakfast... second breakfast... lunch... rinse repeat... dinner.
The tiny vases are from Target and other random ones I've collected.
If you don't have any small vases, here's an excuse to buy some Orange Crush or your favorite soda pop.
Cheers!
PS Thanks for the fantastic questions. I am excited to start tackling them this weekend! Feel free to add to them. elizabeth.kartchne(at)gmail(dot)com