This picture gave me chills

.

I wanted to capture their intense connection. Their love. The safety they feel being together even with dark clouds surrounding them. How the only thing that matters is each other. Their love is vibrant. Tangible. Peaceful.
(thoughts via Collin's
blog
)
Wanted to share some more pictures of Allison's and KC's
wedding
because it's all about the details.
The guestbook was a vintage typewriter.
We made these mini pins. One with a picture and one with their names & date.
Handmade soaps tied with fabric for the favors stacked in a drawer & like you saw previously we had lots of fun with Allison's handmade
felt mustaches
.
The jars of lemonade were refreshing.
Bundt cakes on vintage plate pedestals.

Avery peeking through another cute element in the back yard... sneaking to a swing set-of course.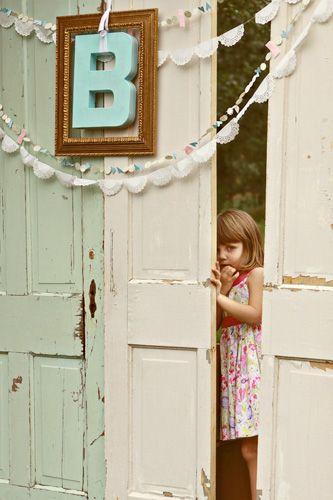 Sorry the class kits are sold out but you can still take the class. Email me to be on a wait list.